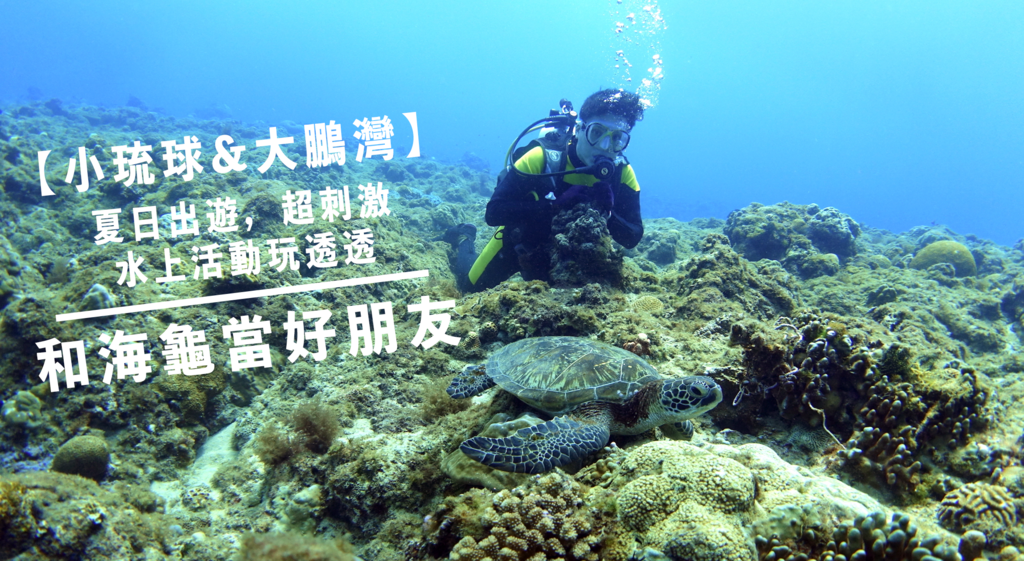 You can get away from the city, leave the worries behind, see the sea turtles and take selfies with the clownfish. Let's get my diving dream started! Had a summer trip to Pingtung Dapeng Bay,Little Liuqiu this time, luckily, I saw some sea turtles and clownfish in their net, swam in the colorful ocean under the sea without going abroad.
It was my very first time to do the sailing boat and windsurfing, I needed to use the muscle from my whole body, followed the flow of the wave and try to combine myself with the windsurfing, then I can go like a fish on the sea. This was not just like a game or sport, it's more like the experience the nature flow of the ocean and controlling the body. I had the sense of achievement that moment when my sailing board went forward (even though just for one second).
Would you like to do some water activities and eat some good food in Pingtung and Little Liuqiu, but worry about buying tickets in the peak season? Don't know how to plan the trip? Do not want to travel with a group? Let me introduce you "Dapeng Bay E-Travel Tour Package" There are many choices for different package deal, such as water activities, delicious food tour, fun Little Liuqiu...etc. They offer the best deal and digitized the tickets, only need to show the QR code to the store after you purchase it, no extra charge and save time for lining up.
The point of this article will talk about "Fun Dapeng Bay <Isuda eletric schooter+ windsurfing>", "< Jul.-Aug. Summer Limited Sale> Donggong and Little Liuqiu round trip boat tickets + electric scooter rental", " Depth tour in Little Liuqiu <Shoreline Kayak+ swim with sea turtles>" and Go-Kart on Little Liuqiu. Let's become a water boy and have fun in Dapeng Bay!
Dapeng Bay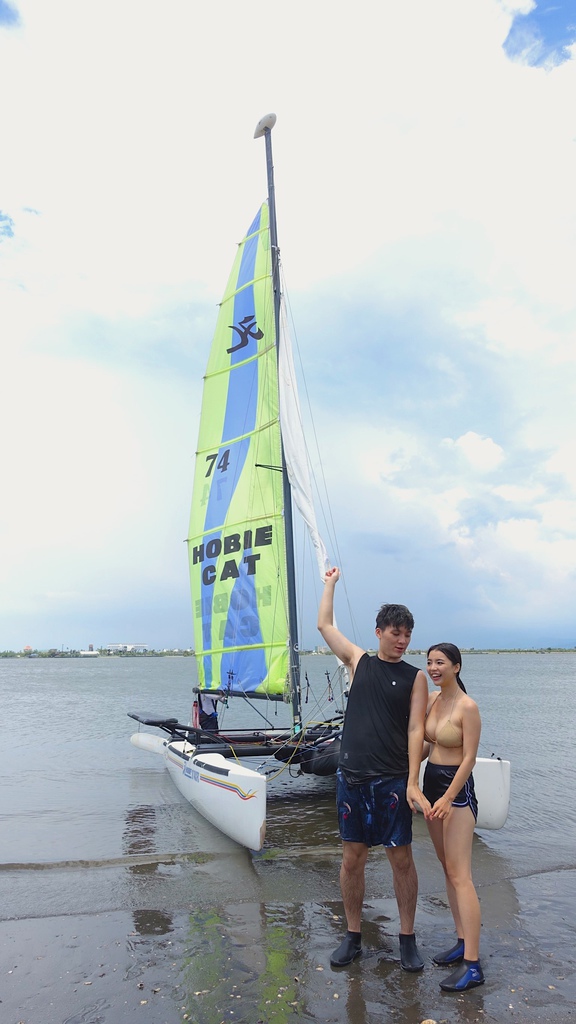 Dapeng Bay is a travel spot that is getting popular recently. You can have different activities on the land, in the sky or on the sea, like car racing, light aircraft and windsurfing & sailing, so called "Three-Dimensional Space." The Dapeng Bay Sailboat Club has a unique terrain, doesn't has strong wave, especially suitable for people who has no experiences and the beginners to practice here.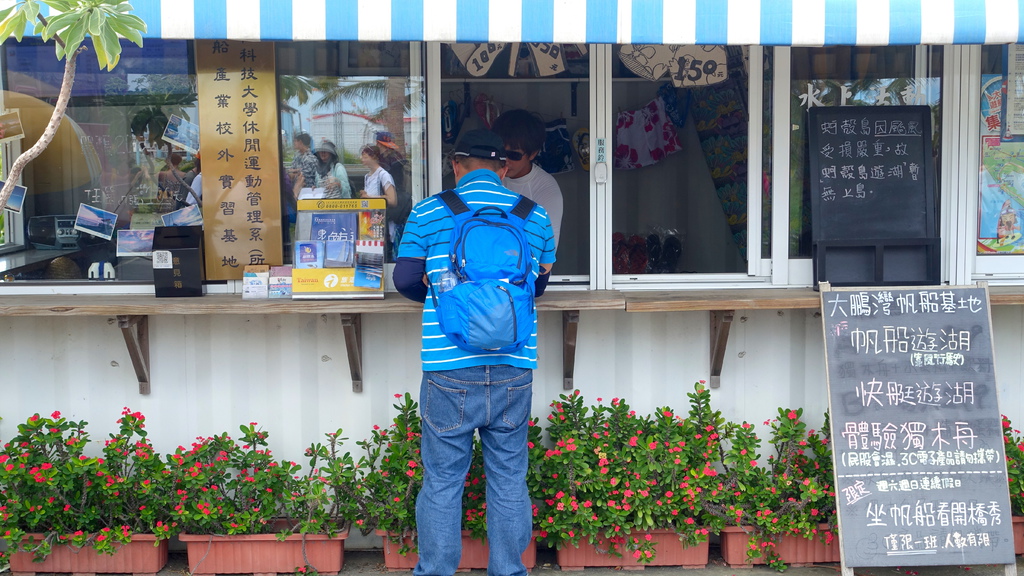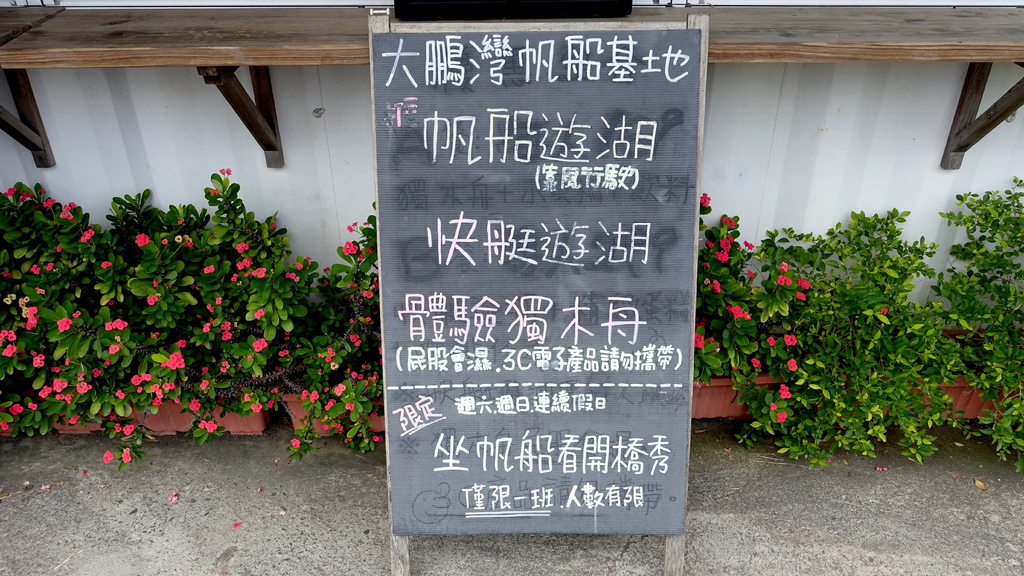 There are many different things you can do besides windsurfing and sailing in Dapeng Bay Sailboat Club.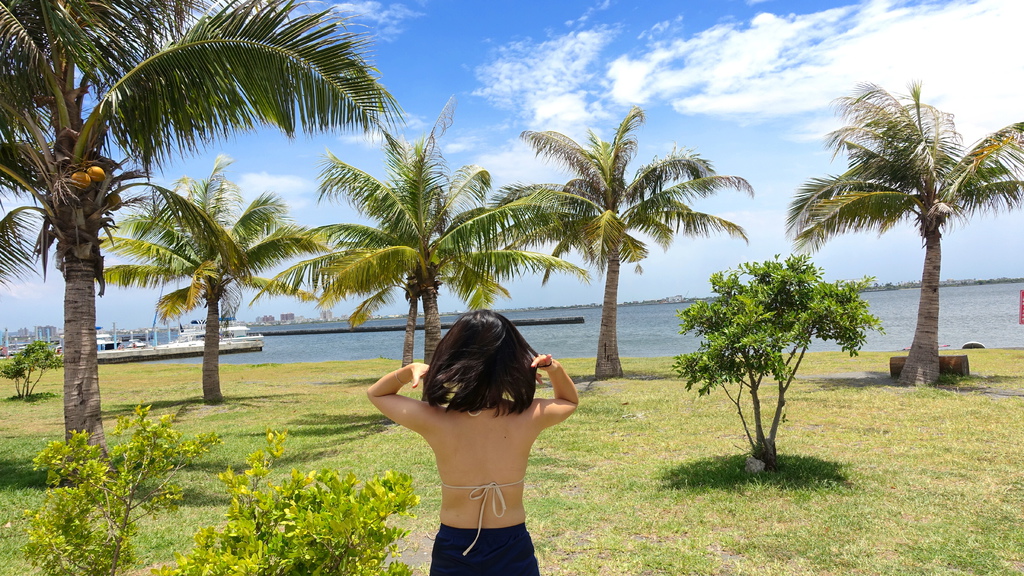 The surrounding area looks like a tropical island, people might think you are in a foreign country when they see the pictures. ( My girlfriend's picture.)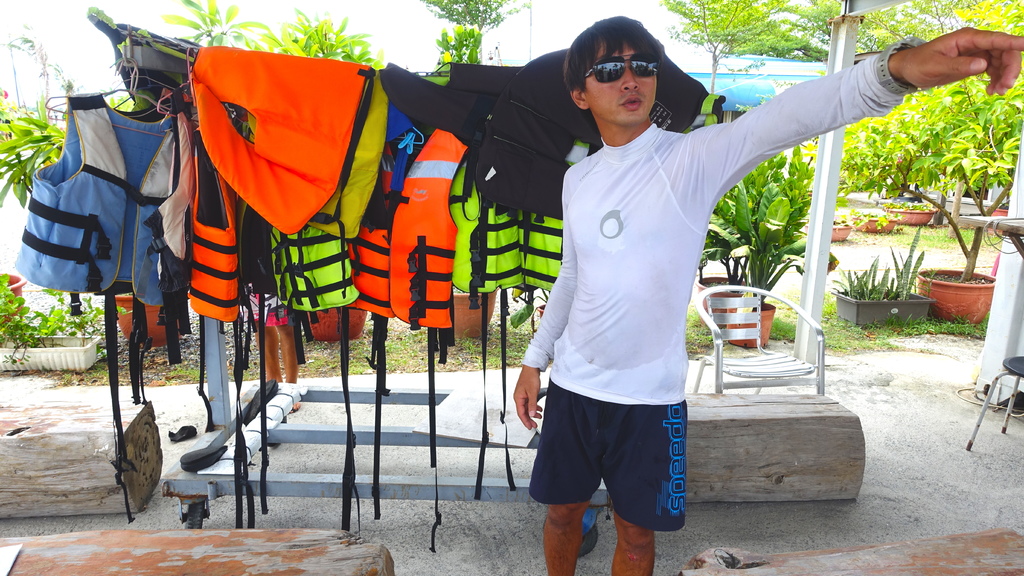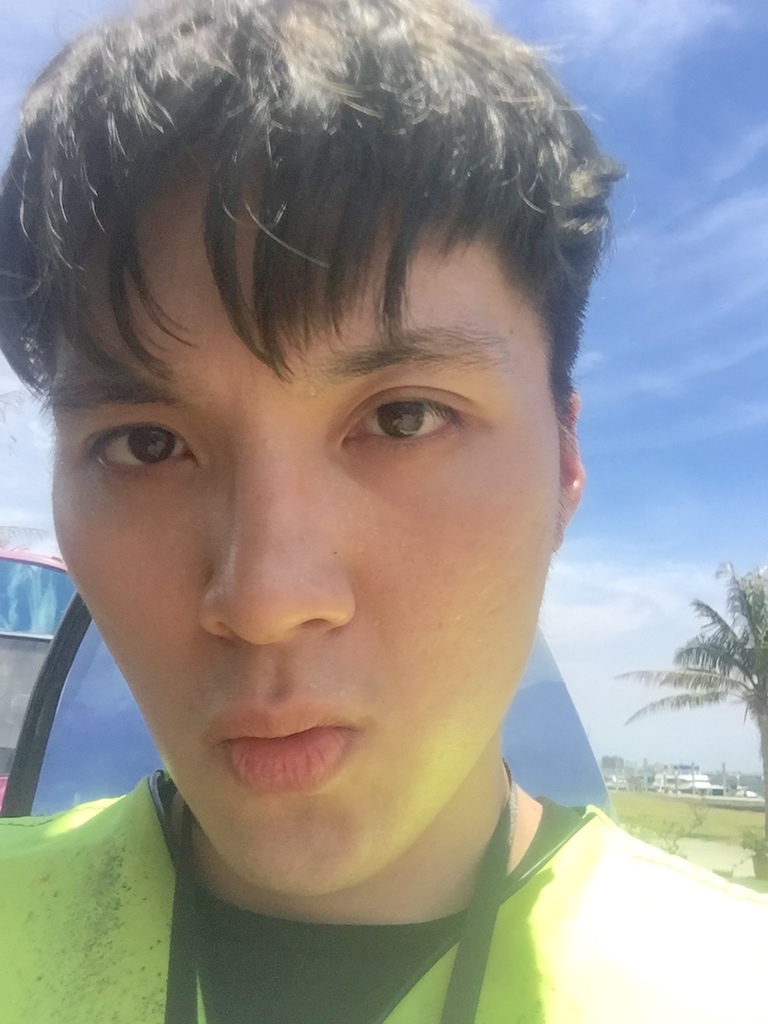 They will have a coach carefully tell you the itinerary and the things you need to pay attention to before the activities start. During the time, the coach will also stay beside to correct and watch you. After we put on the life jacket, we are on our way!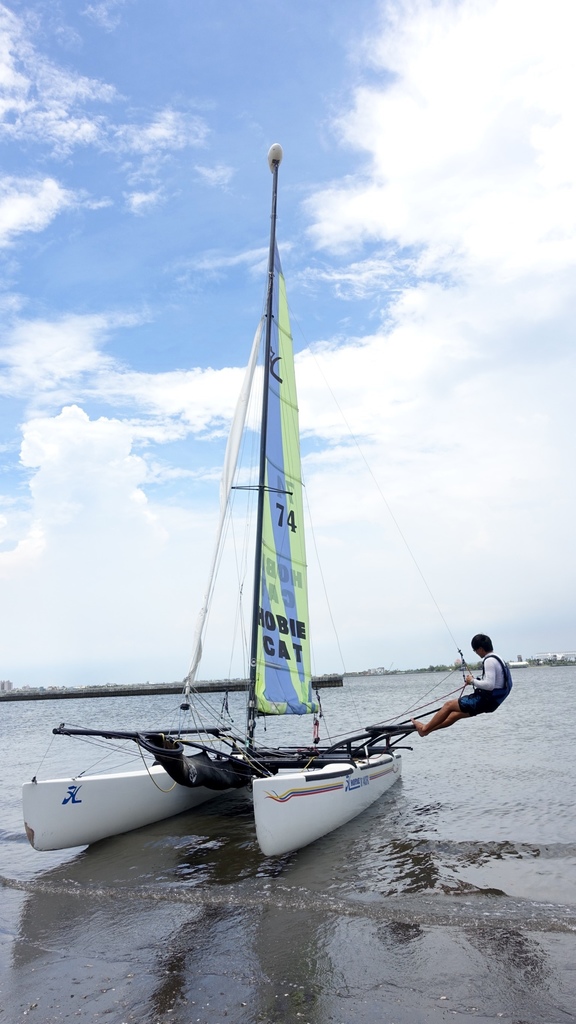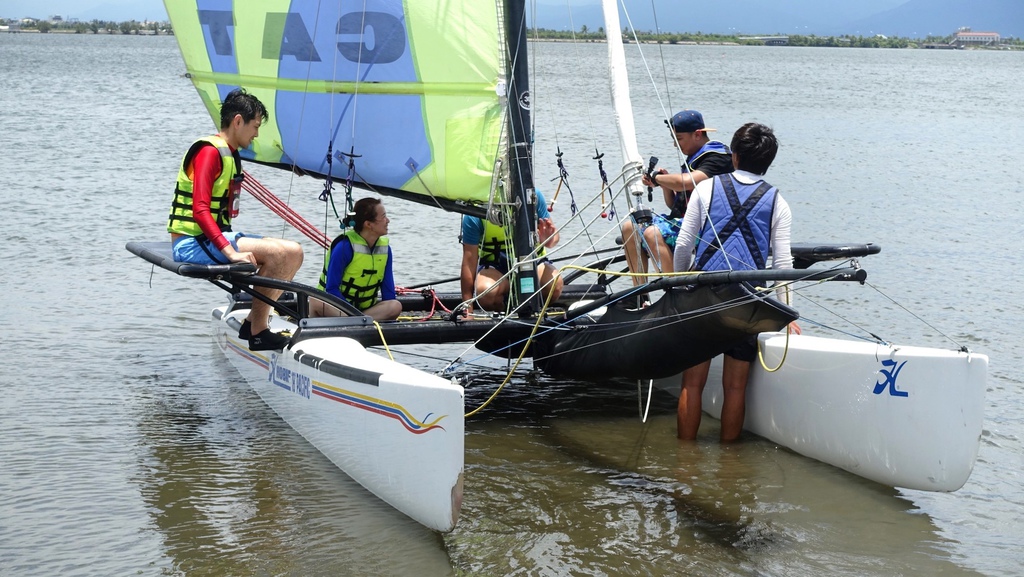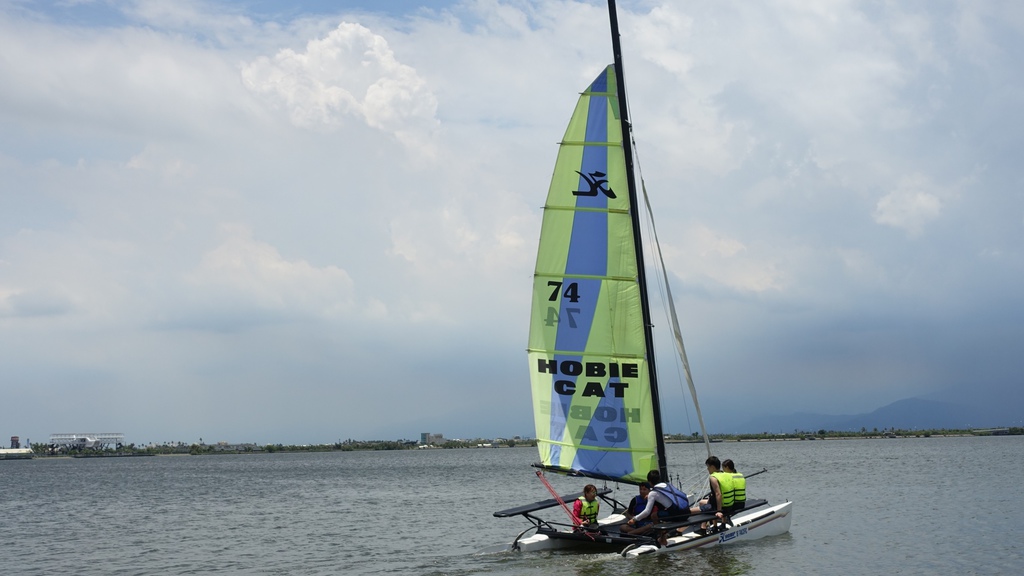 I started with the beginner level which doesn't require you to be in control. my friend had said she did this in Boracay, now you can play it here in Pingtung.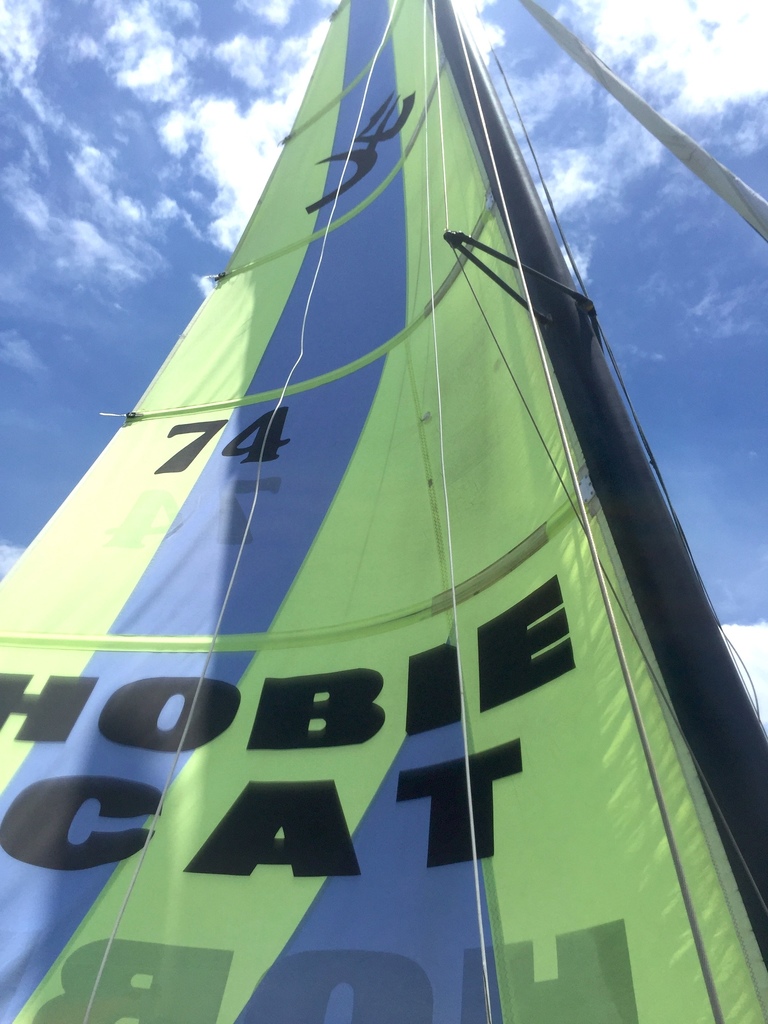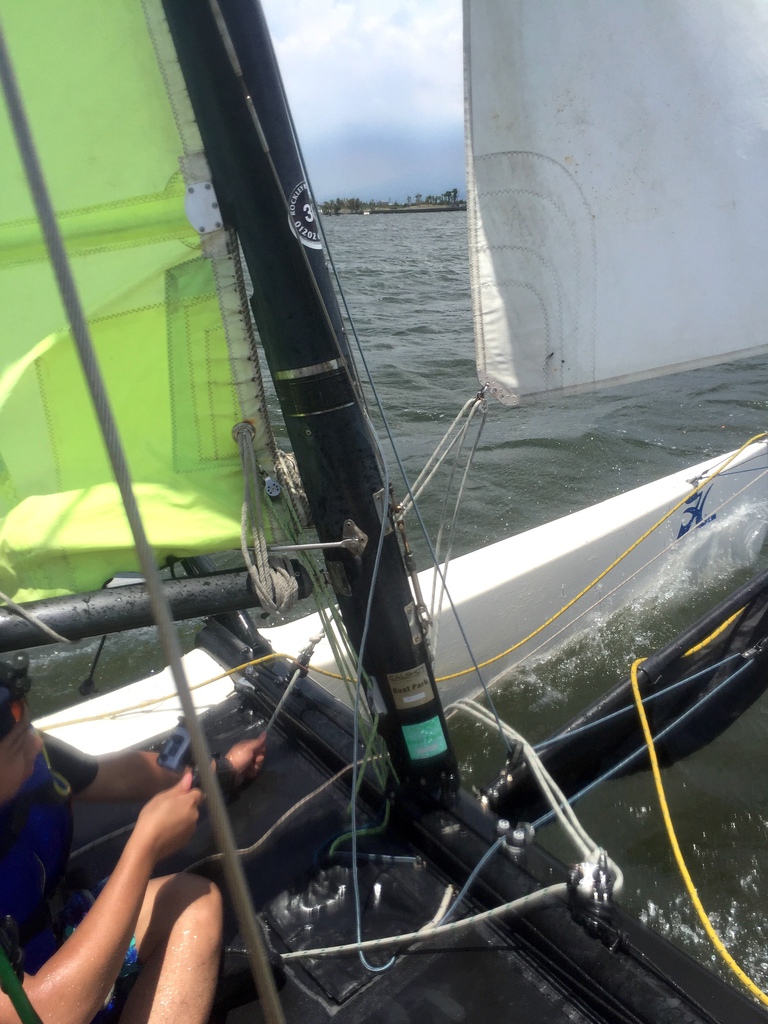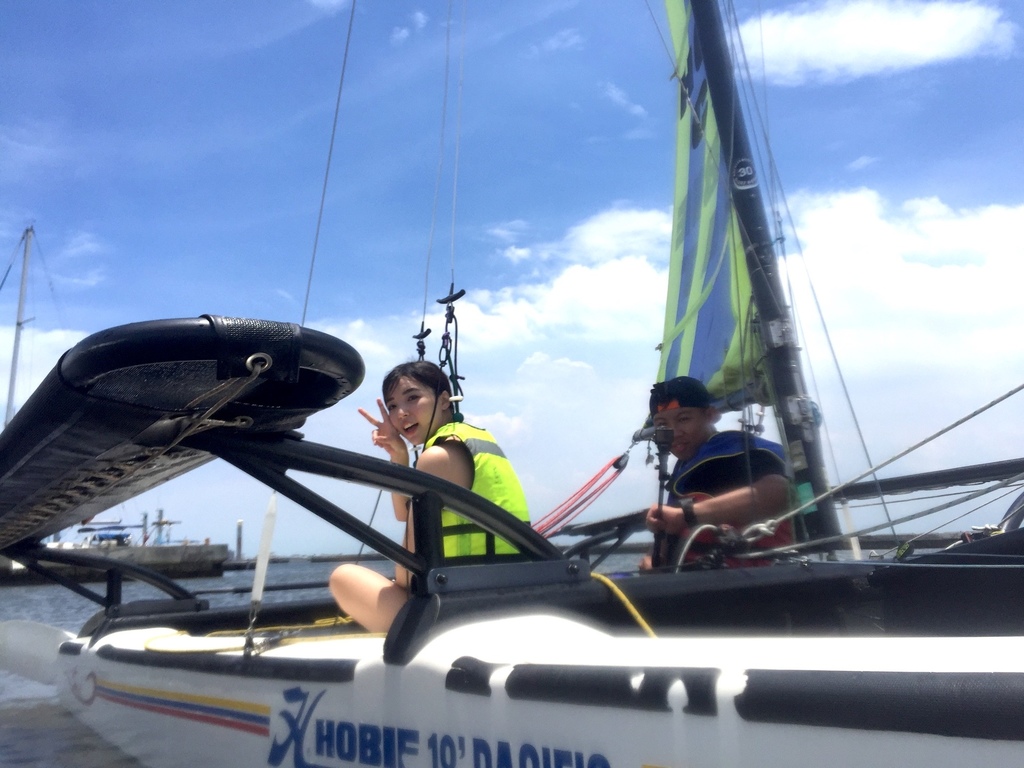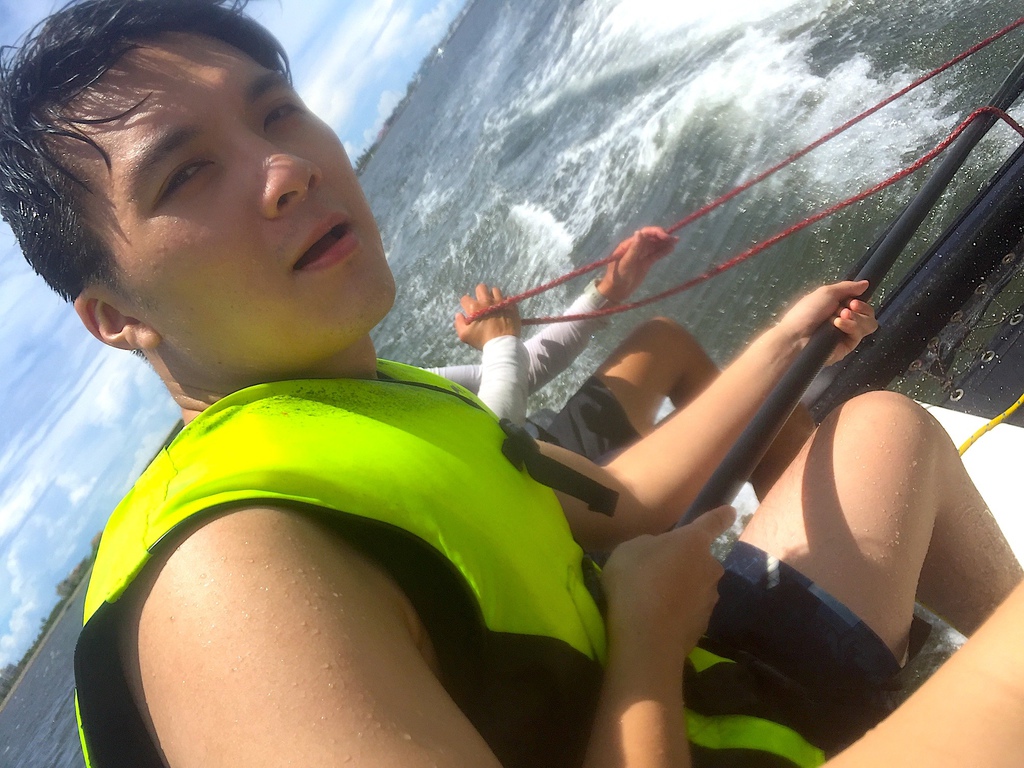 It's really exciting to ride on it, it feels like you are floating on the water, water will splash on you sometimes though. However, the whole thing feels exotic. The coach will also tell you how the equipment operates. Depends on the ride, sometimes the coach will ask the passenger to be the captain to operate the windsurfing. I bet it would be so much fun if I bought one for myself.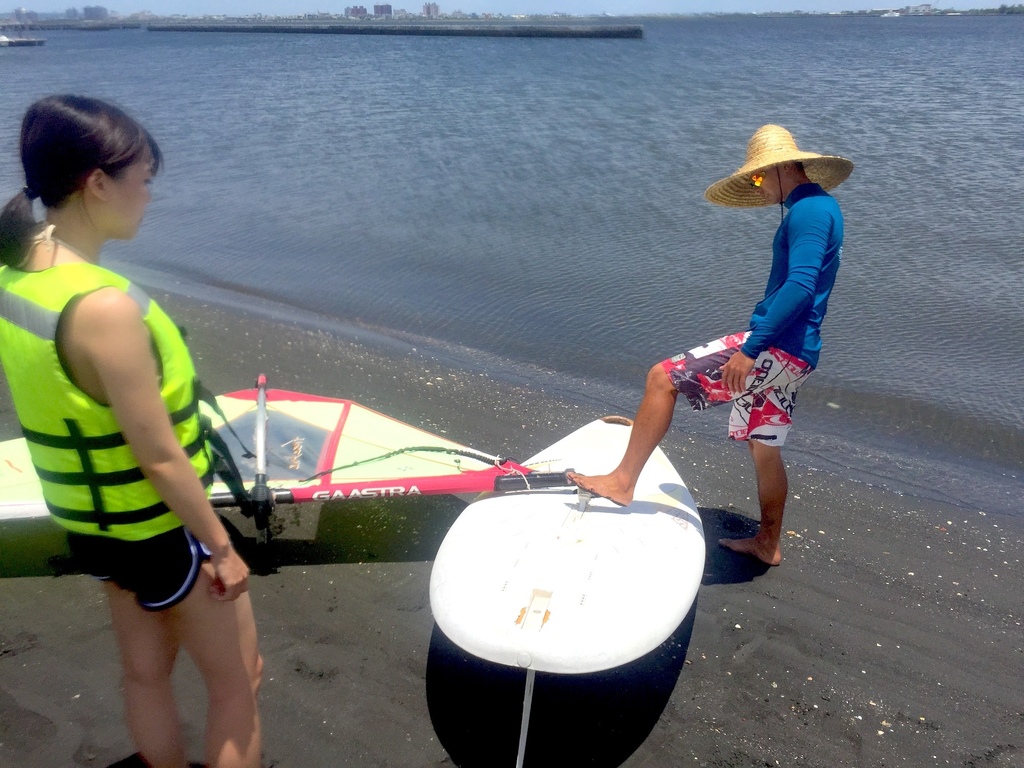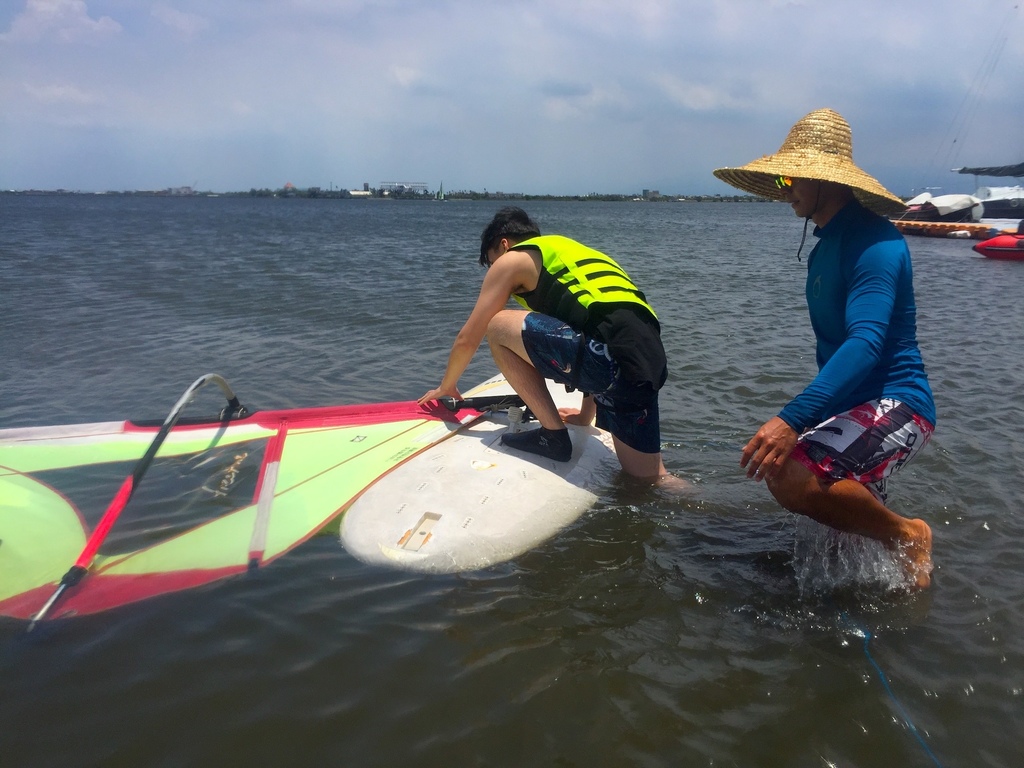 Let's try the sailing board this time. I tried to ride on it after the coach's instruction. It was hard to stand on.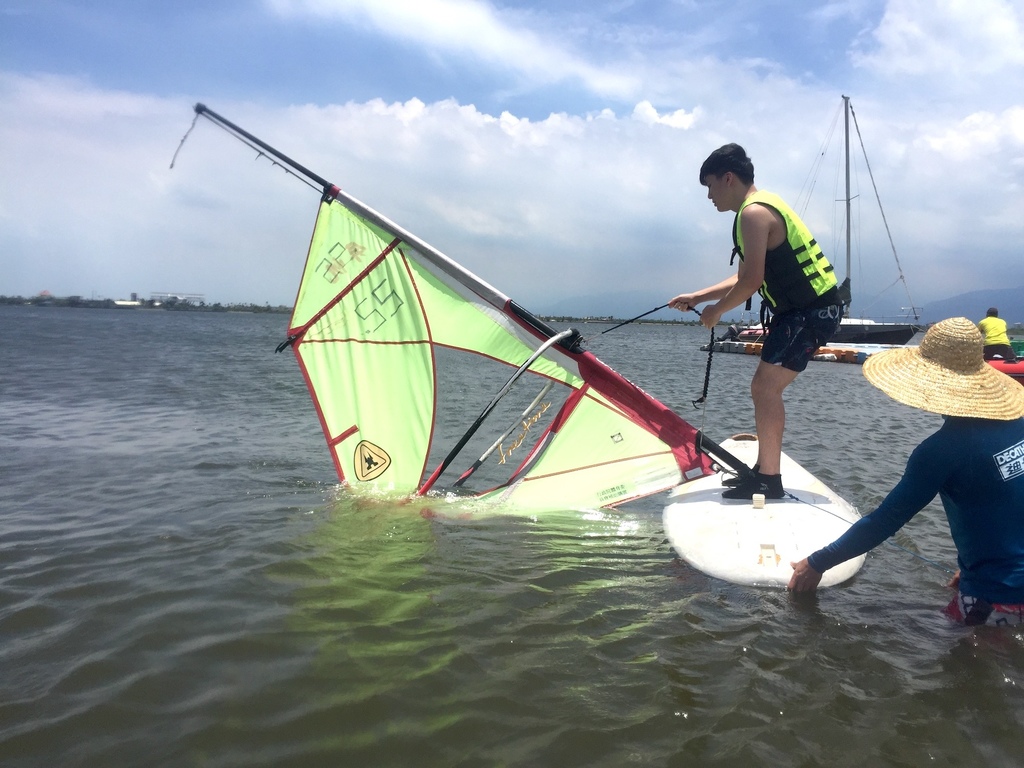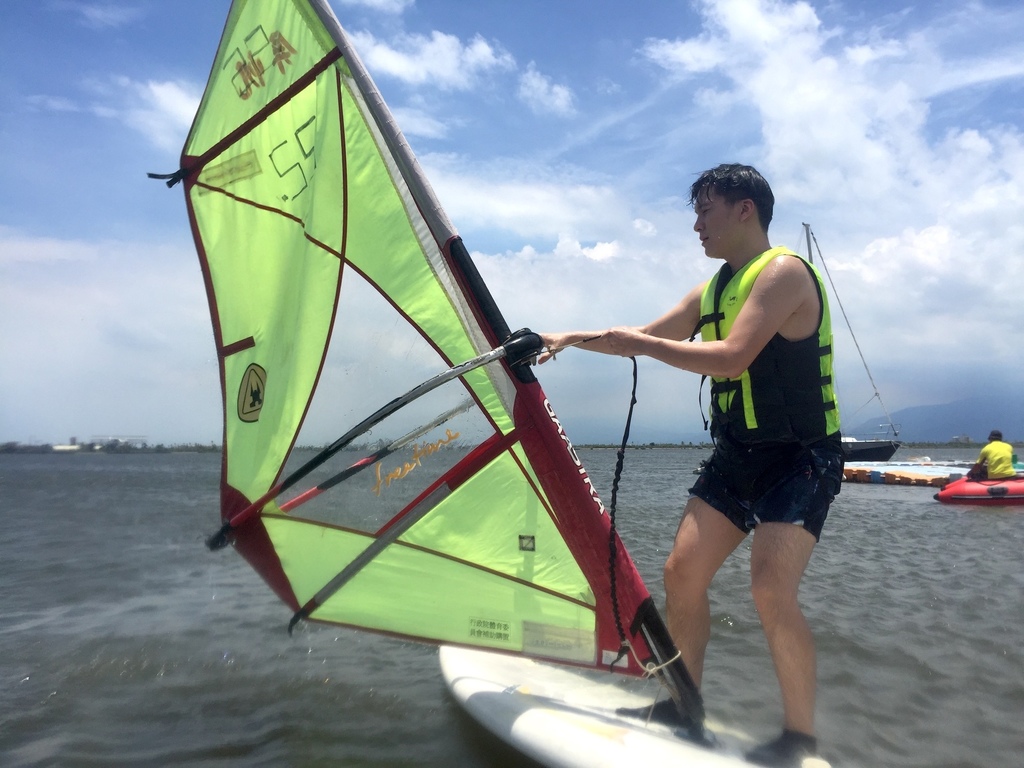 After I tried many times and fell in the water so many times, finally I stood up the sail, I was so proud of myself! I needed to use the strength from my whole body and feel the directions from the sea ​​breeze to make this happen. (But I fell in the water again not long after the picture was taken)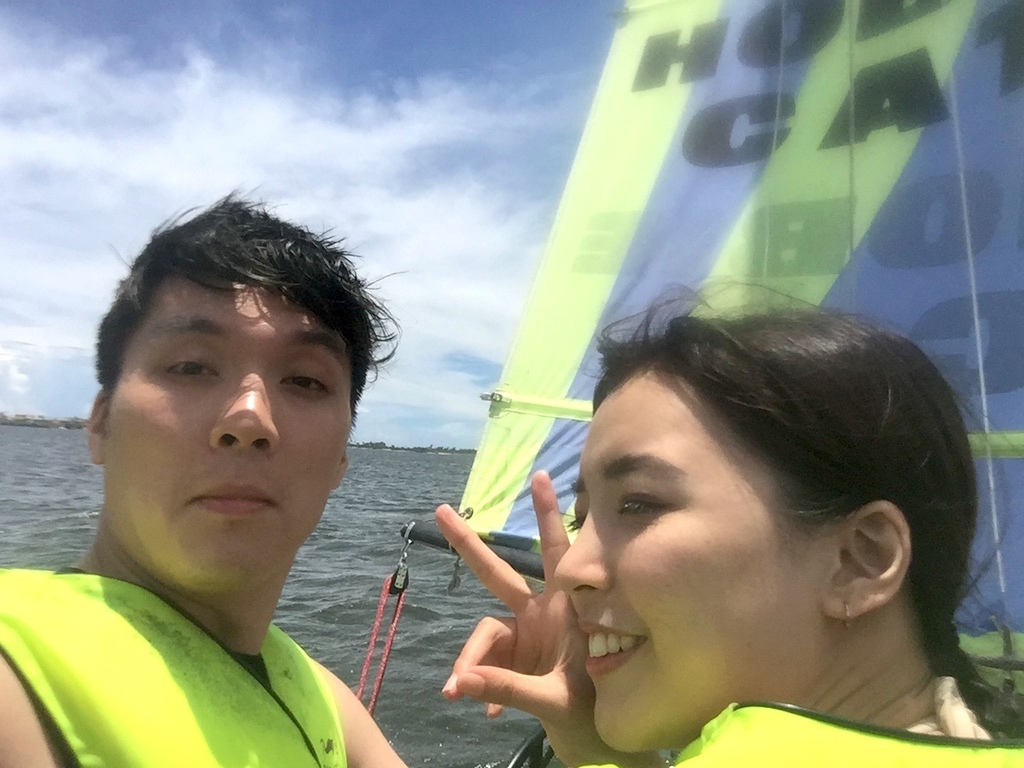 I had so much fun with the windsurfing and sailing. It took about an hour, but I needed so much strength. It's a special and new experience without going abroad. It's in Pingtung, introduce this to the friends who want to challenge themselves.
Donggong fish harbor: Super delicious-Wang Jiang Sashimi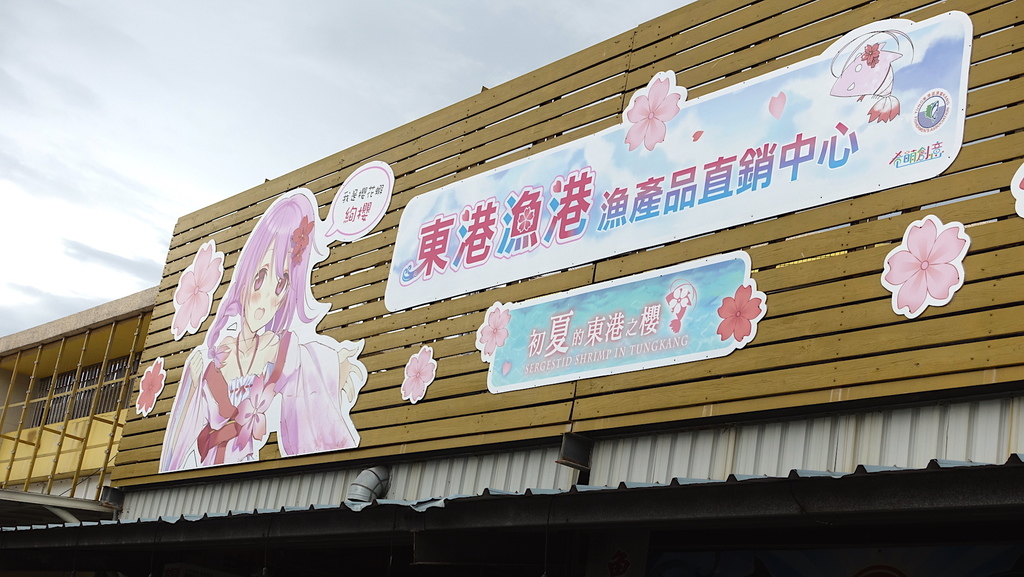 You can come to Huaqiao Market hunting for some food before you get on the boat. Donggong Harbor AKA Huaqiao (overseas Chinese) Market, it was the harbor that oversea Chinese had to return through it, and they were really generous and bought a lot here, brought up the harbor economy.They recently design the Sergestid Shrimp billboard.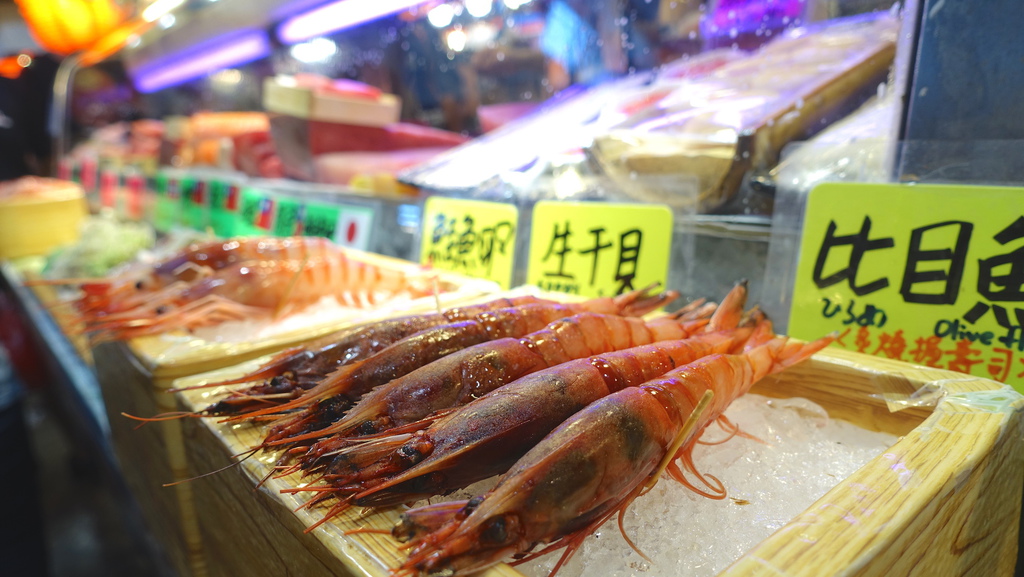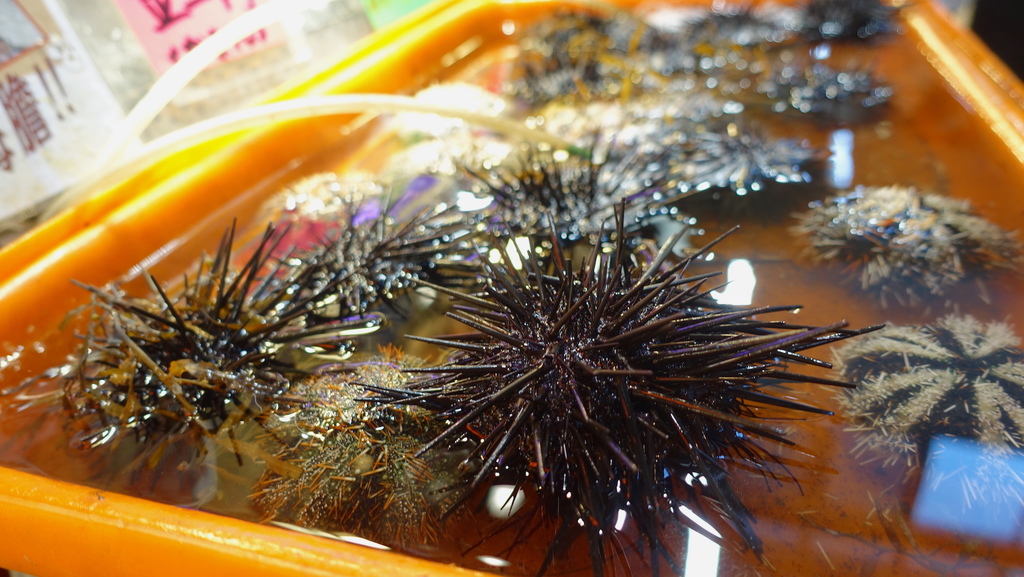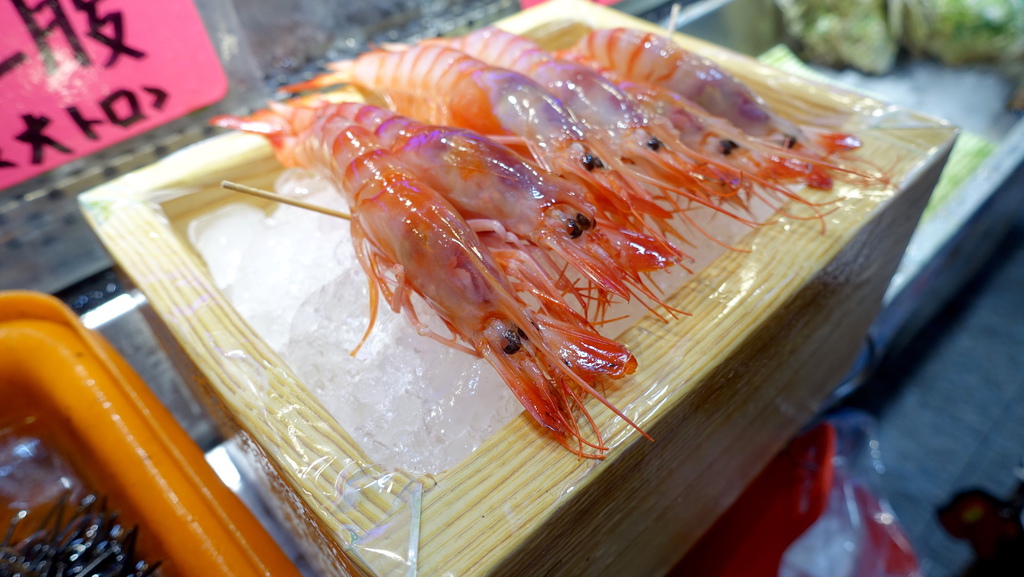 I recommended "Wang Jiang Sashimi " in this market. Look at this fresh and colorful seafood, it makes me hungry.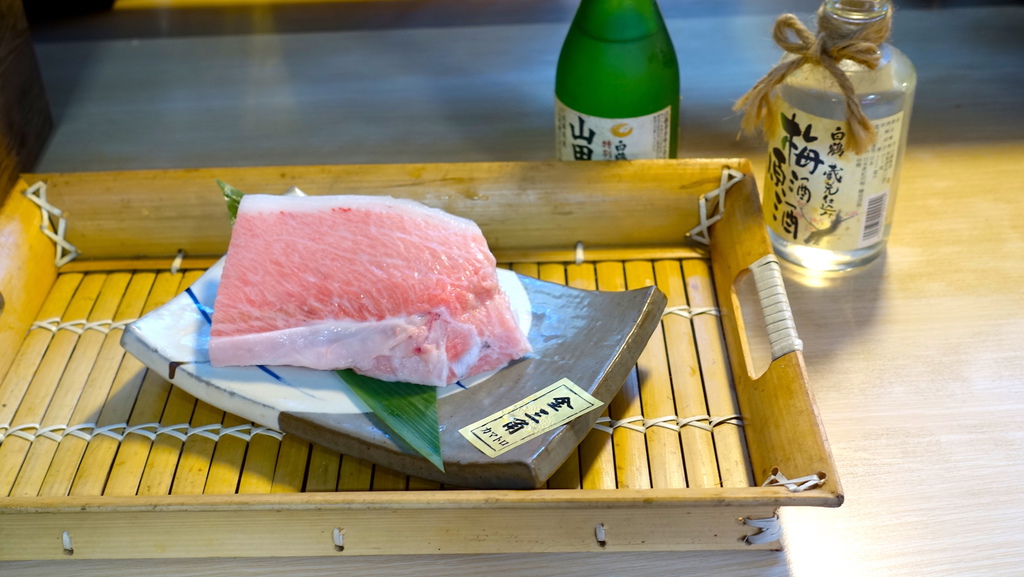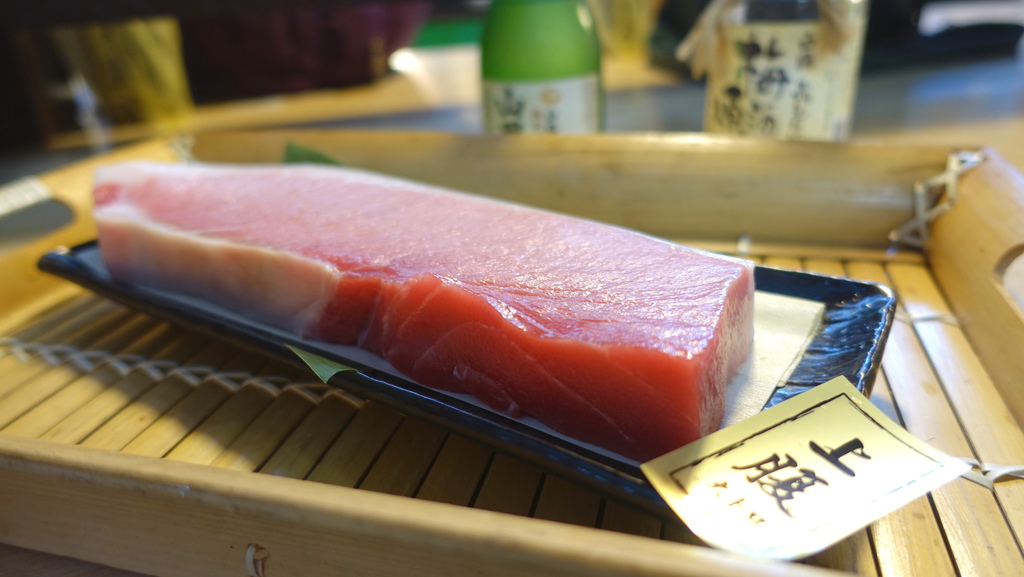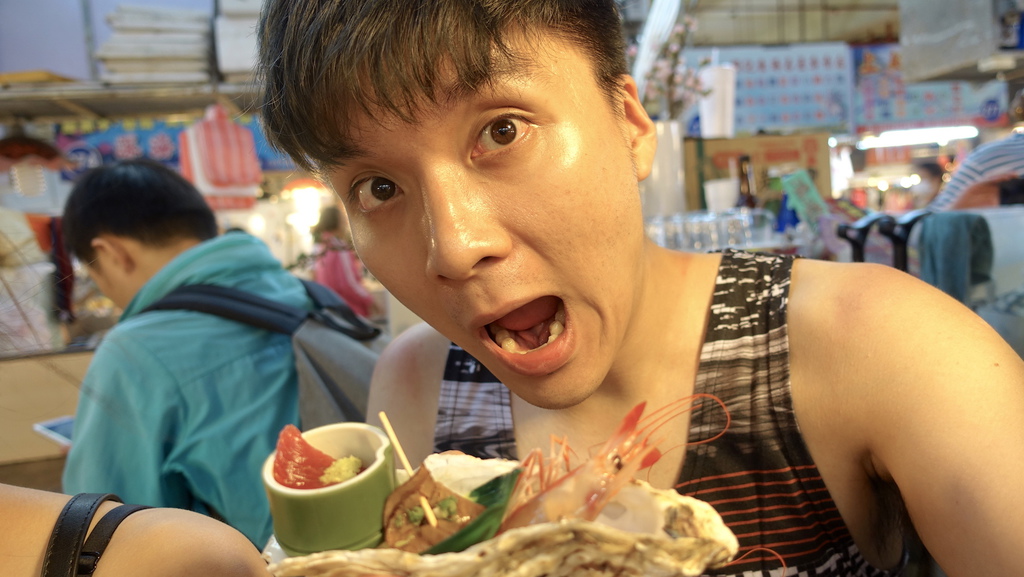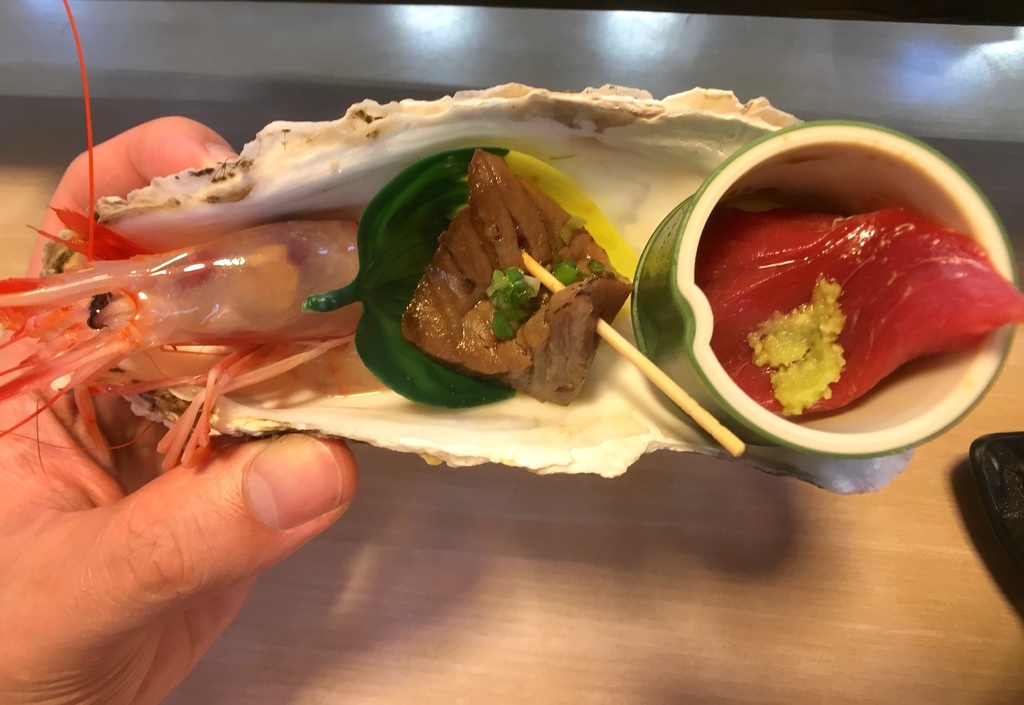 Dapeng Bay E-Travel Tour Package also have the "Wang Jiang Sashimi " package deal: Please take a look of here. We shared this bowl of the high quality bluefin tuna, if you eat this in Taipei it might cost you $500 NT according to the owner. It melted in my mouth the second I tasted it. So delicious!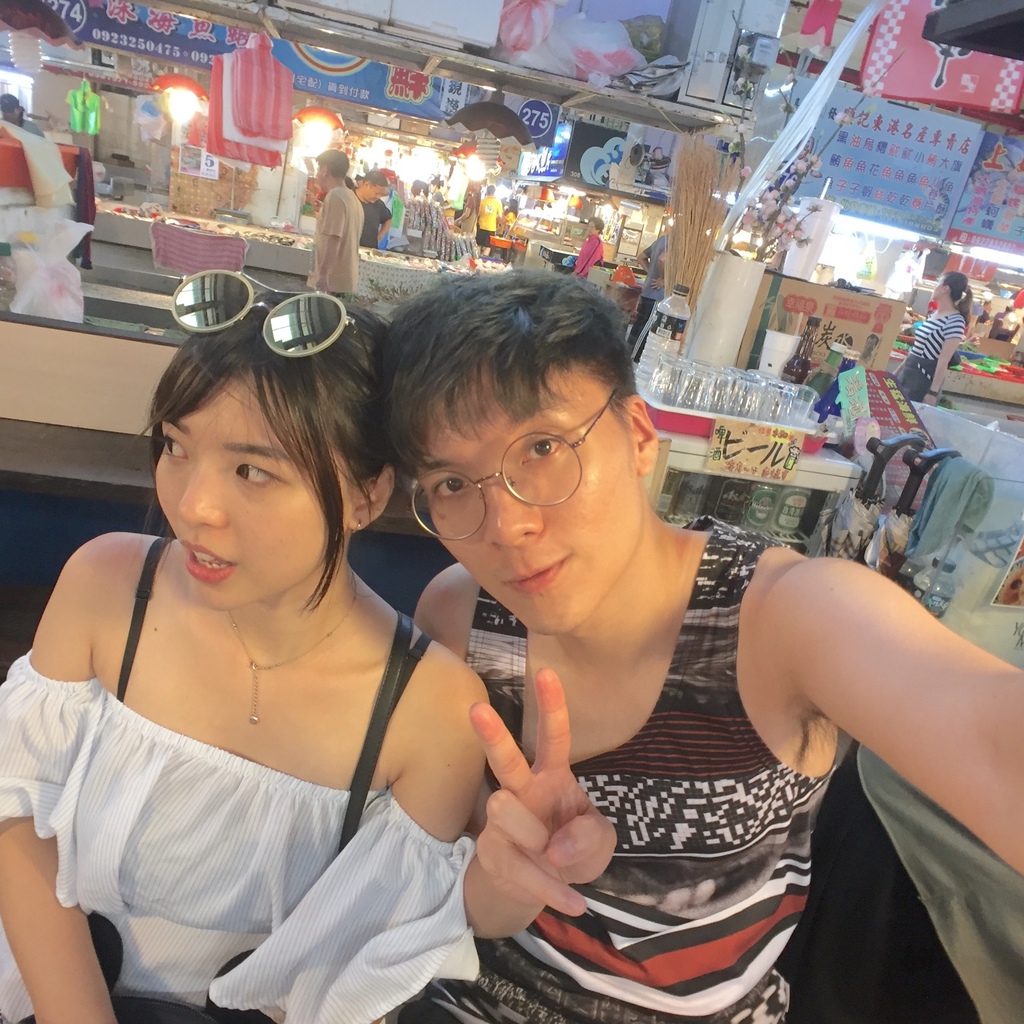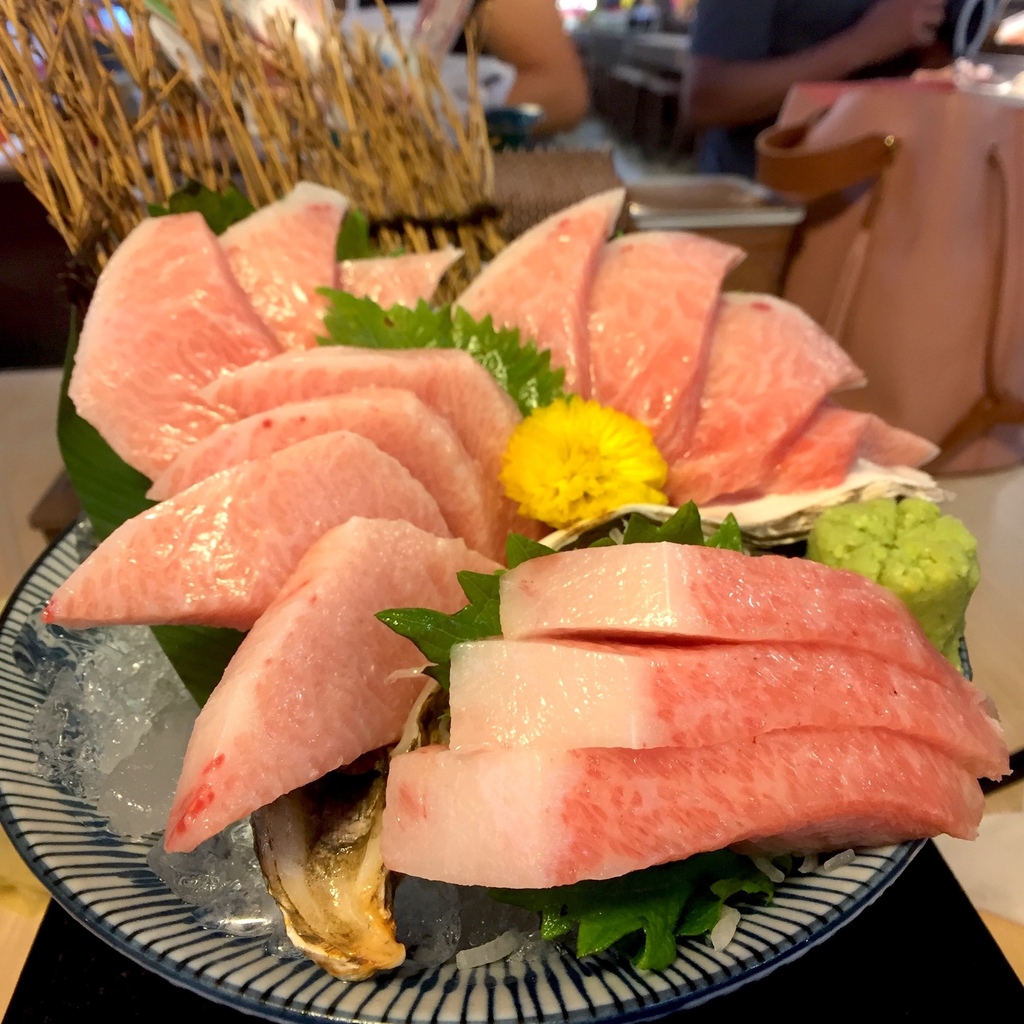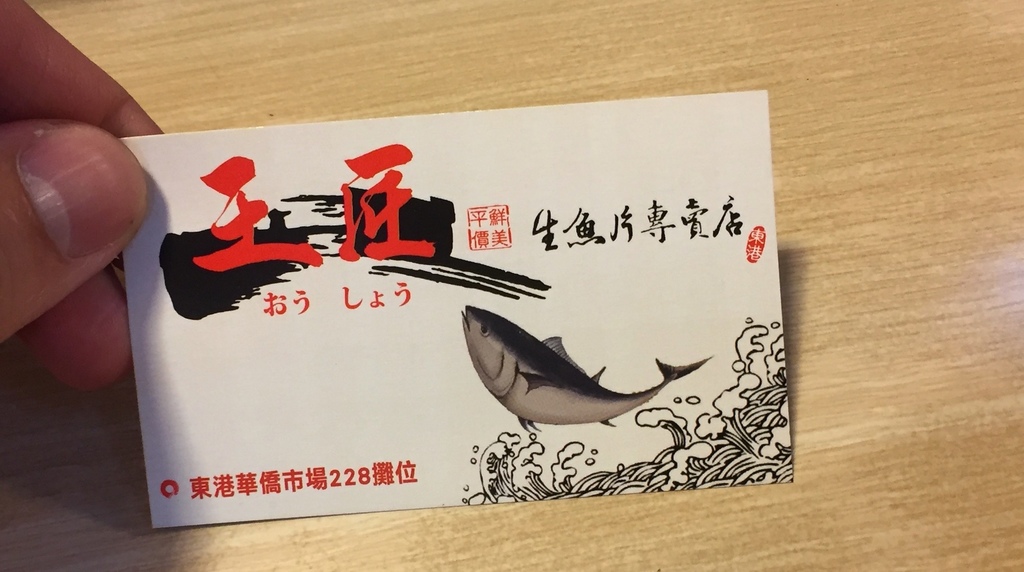 Dong Liu Line Pier+Tai Fu Ship (taking the boat to Little Liuqiu)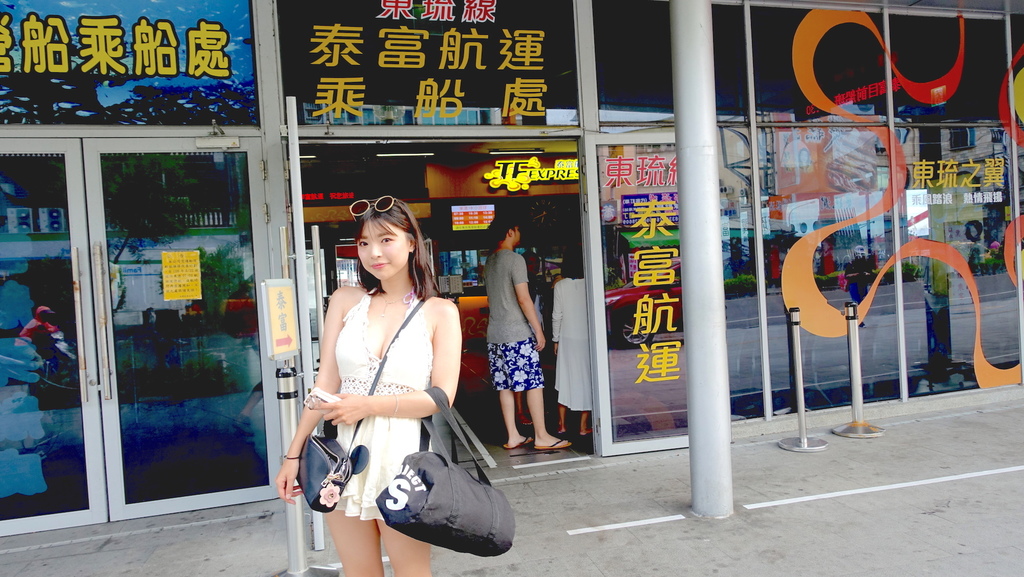 We are ready to go to Little Liuqiu after we ate. Dong Liu Line Pier is right beside the Huaqiao Market, should be easy to see it. The package we have is with "Tai Fu Ship" company, don't go to the wrong one.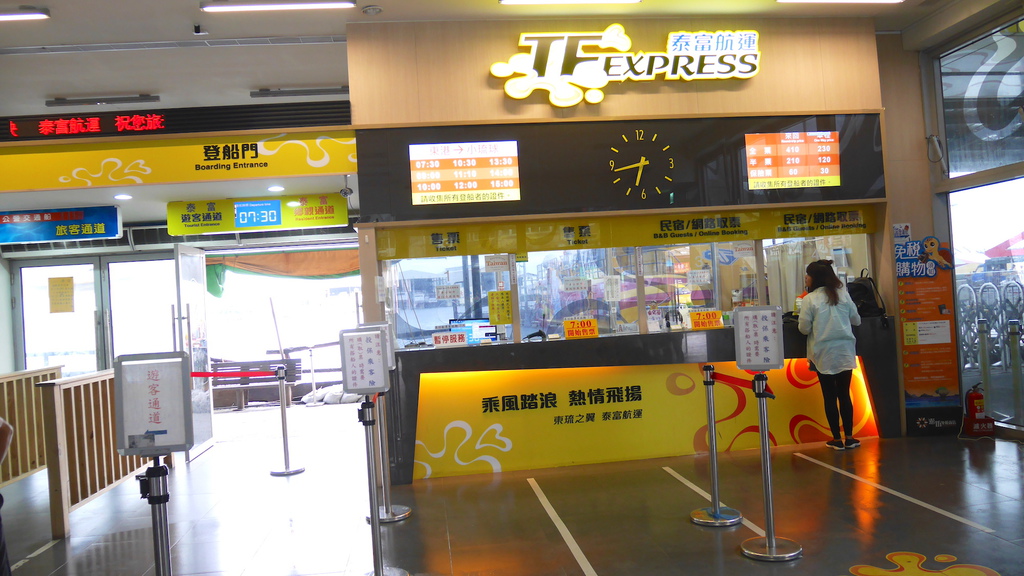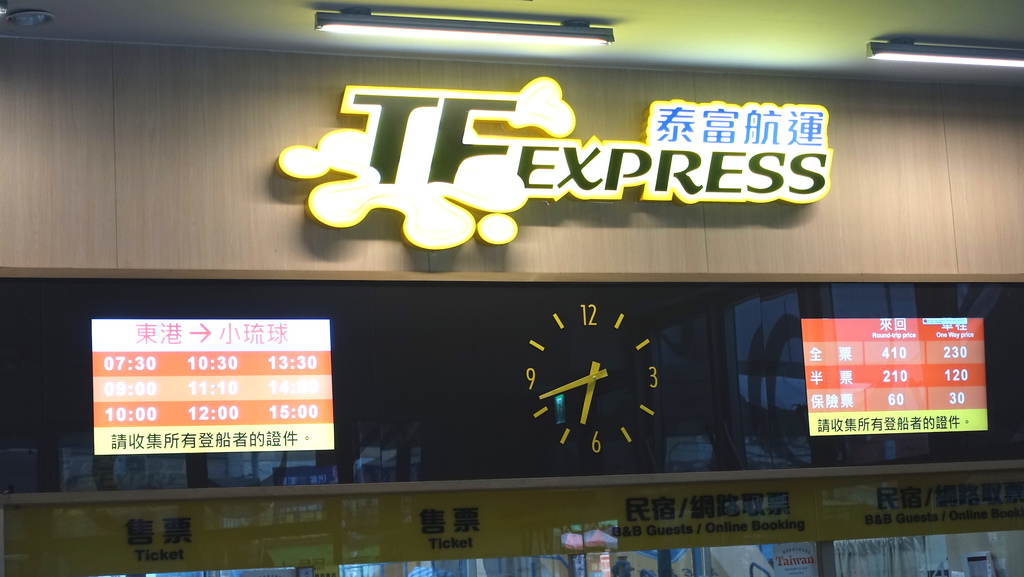 The entry is the ticket counter and the boarding gate, you only need to scan your QR code then you can aboard. You do not need to buy a ticket.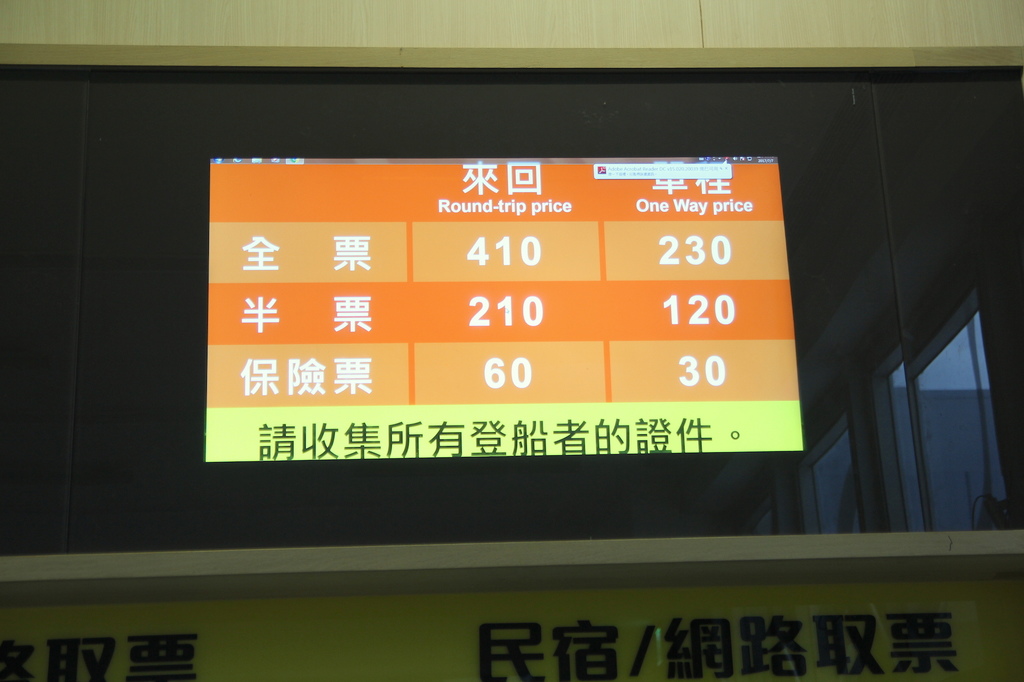 The price of round trip boat ticket is "NTD 410 on the board. However, if you buy the ticket from Dapeng Bay E-Travel Tour Package with the deal of [ <Jul.-Aug. Summer limited Sale> Donggong and Little Liuqiu round trip boat ticket + electric scooter rental ] Only NTD 499, which means you only need to spend NTD 90 to rent a scooter for 8 hours, it's the best deal ever. You must rent a scooter in Little Liuqiu anyways, unless you are a local resident or you are Forrest Gump.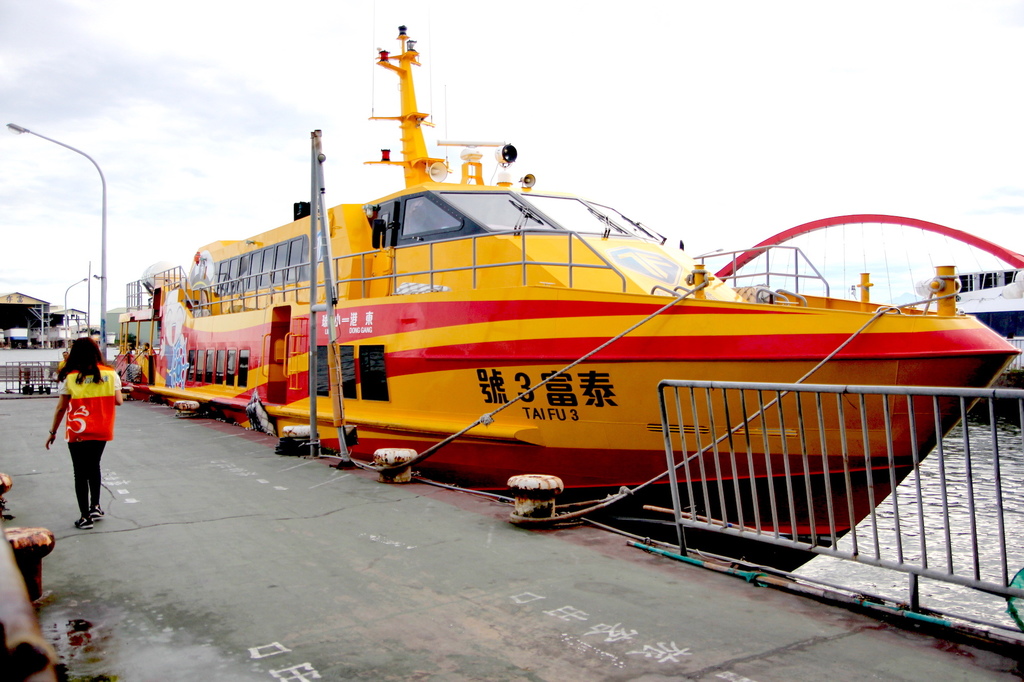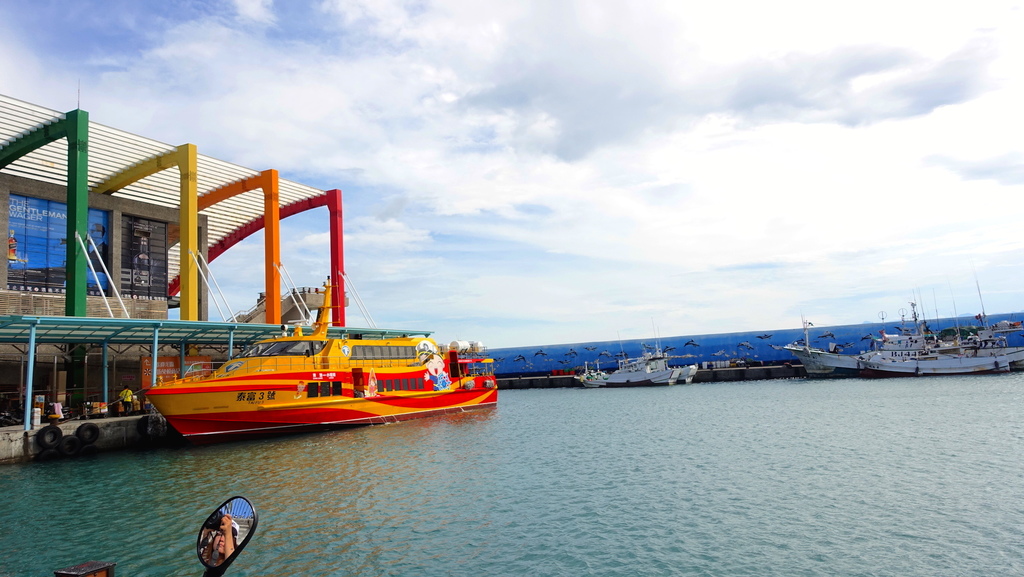 You can see the " Tai Fu No.3" boat is really new, the reason why I notice this is because I was in the navy stationed at Dongyin township, the boat to Dongyin that year was really old and I couldn't stand the weird smell on the boat. Luckily, it's the opposite here on Tai Fu No.3., it was a really enjoyable ride. Picture from above was taken in Donggong, picture below was taken in Little Liuqiu harbor, really beautiful.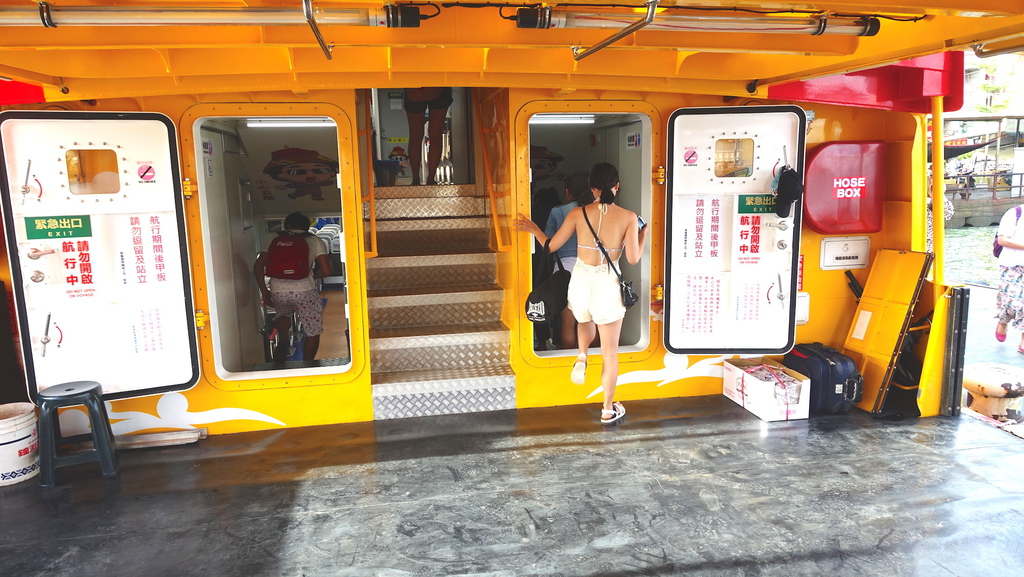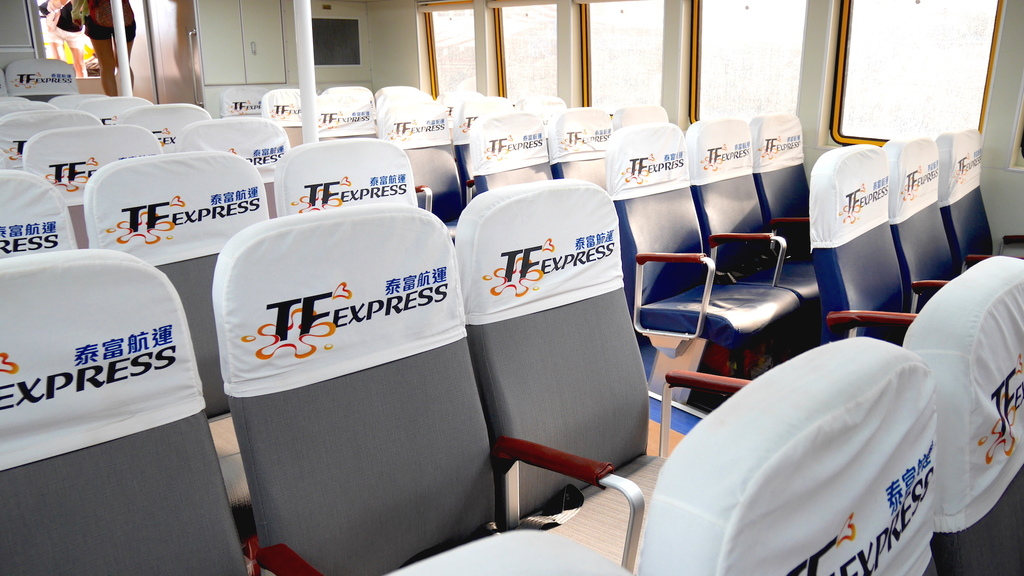 The boat has an upper and lower decks, but the price is the same. Chairs are pretty new and comfy! Upper deck has better view but rocks more. It depends on what your need. It's only about 30 minutes, but if you are sea sick, you should try to take a nap.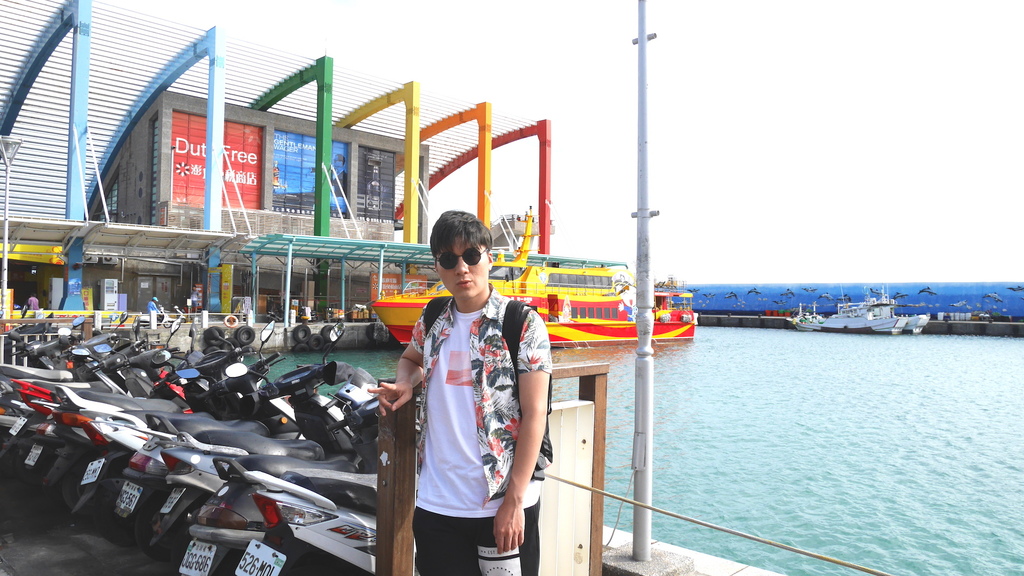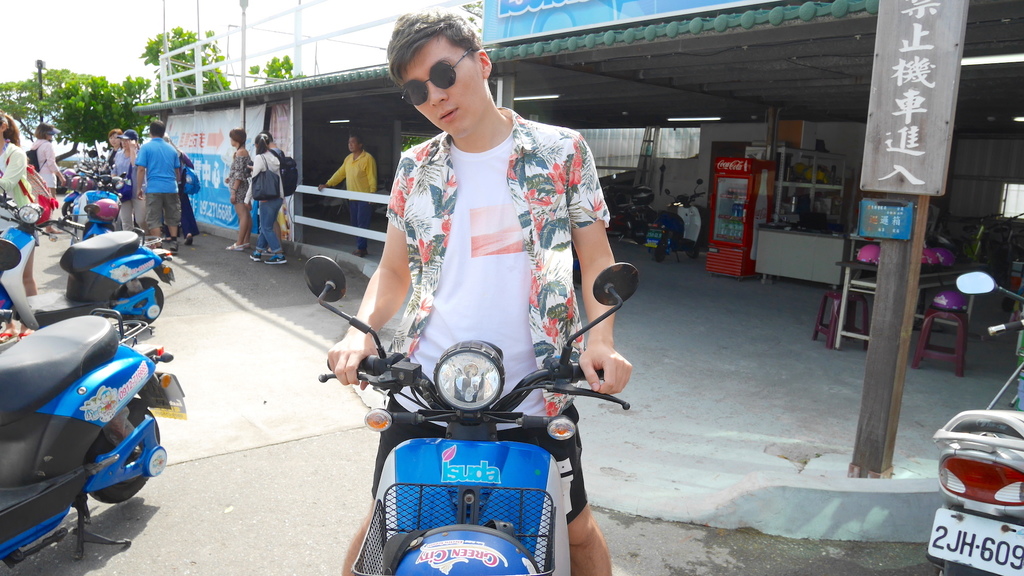 Here we are in Little Liuqiu, now we are going to redeem another transportation from our package-Isuda electric scooter! The location is about 3 minutes away from the harbor up to a hill in the corner, should be easy to find it. They park the scooters really neatly like a solid line. The high technology from Dapeng Bay E-Travel Tour Package will be shown again, only scan the QR code, then you can get the scooter. No need to do the reservation or lining up. It's extremely convenient.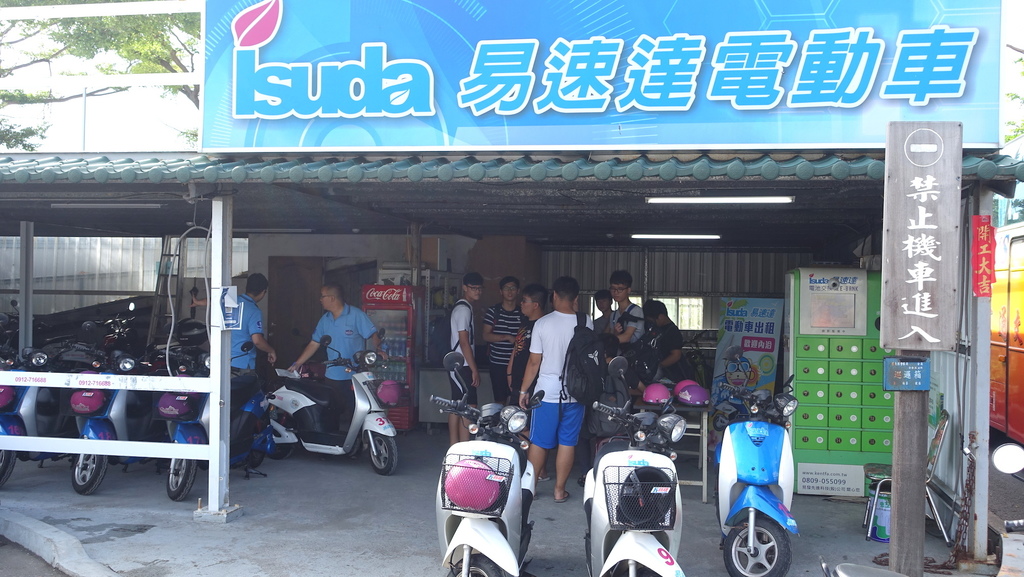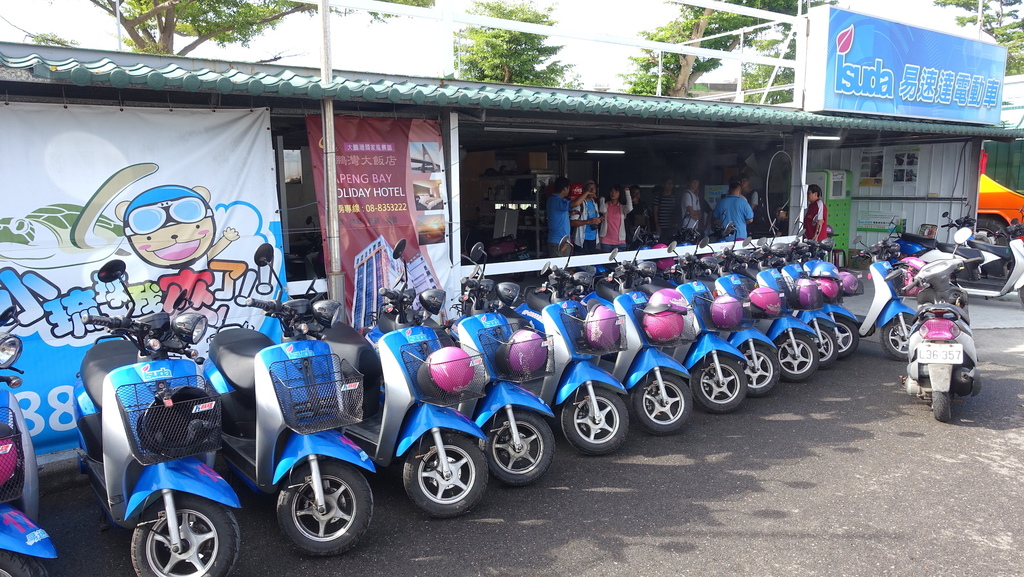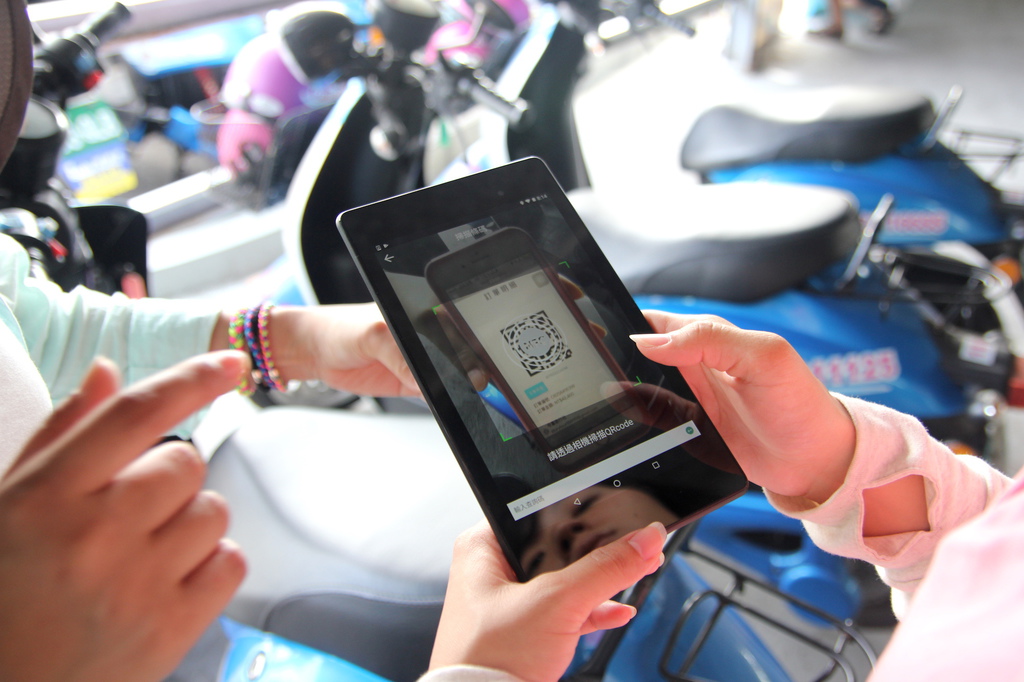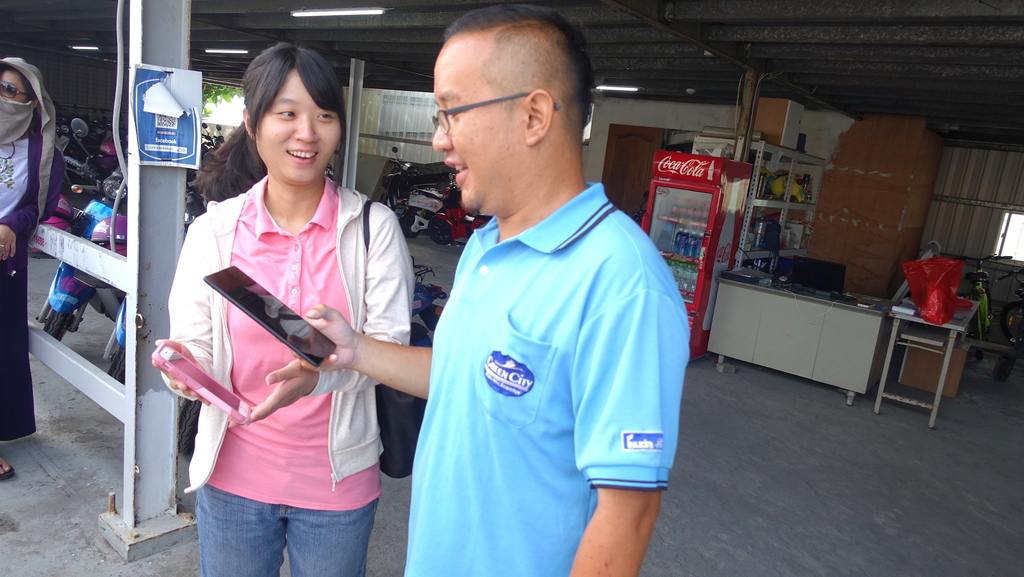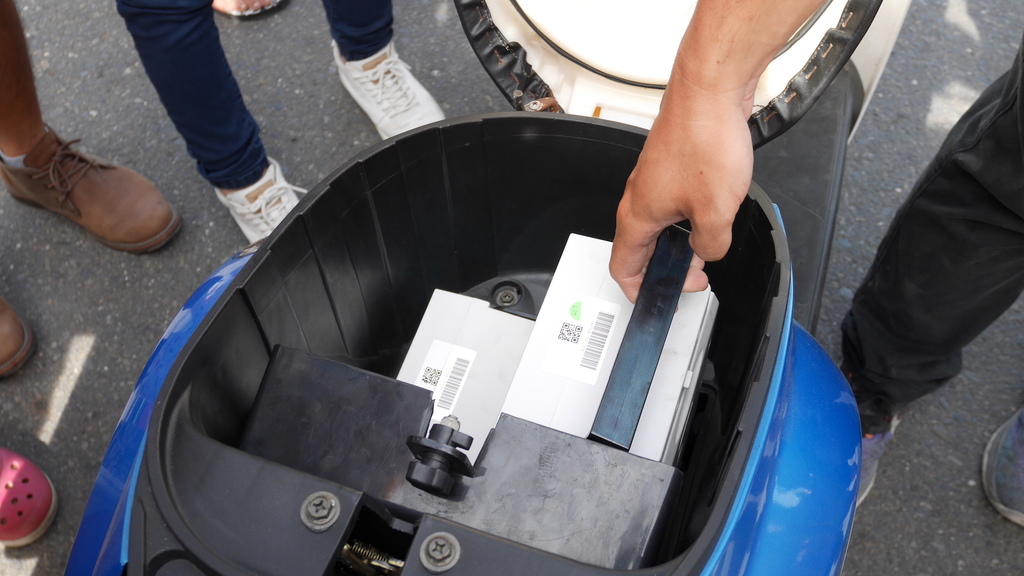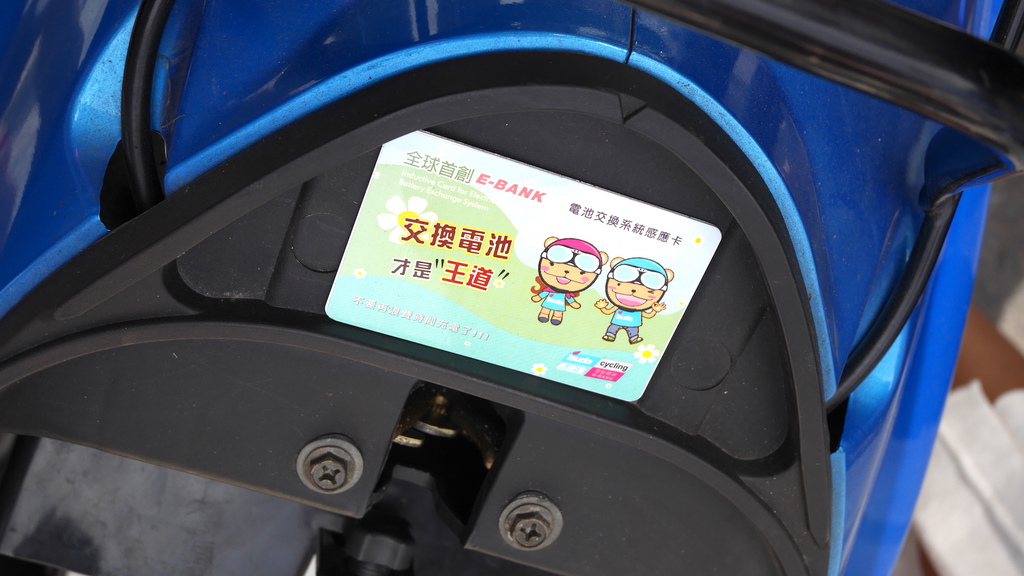 The difference from scooter is its power up by battery, if you are out of battery in the middle of your ride, you only need to change the batteries. The whole island has many stations for you to switch the batteries. It's really simple to exchange them, if you still have any questions, you can ask the owner. Picture from above is the card come with every scooter that you can exchange the battery, as long as you read the card, then you can switch the battery.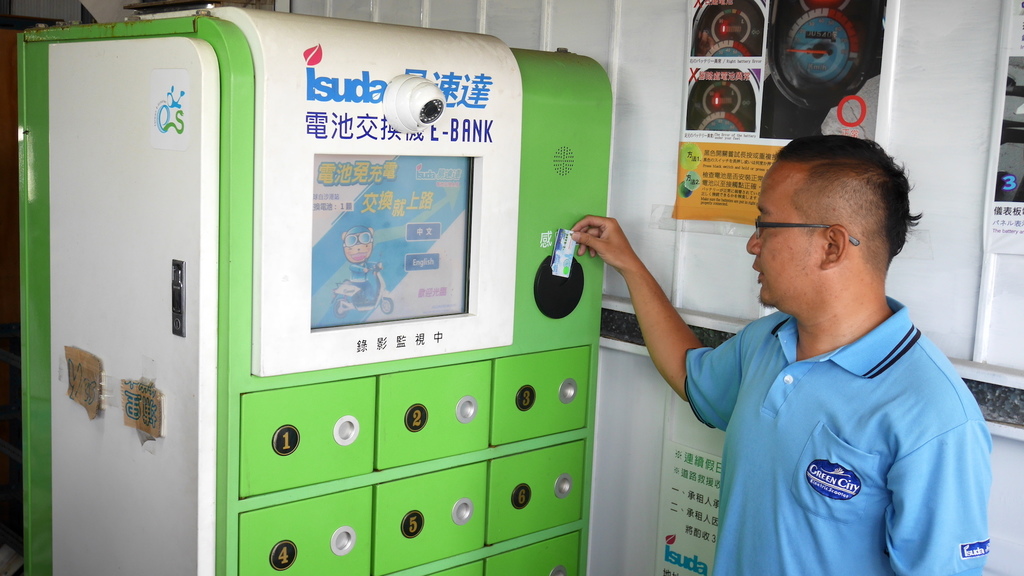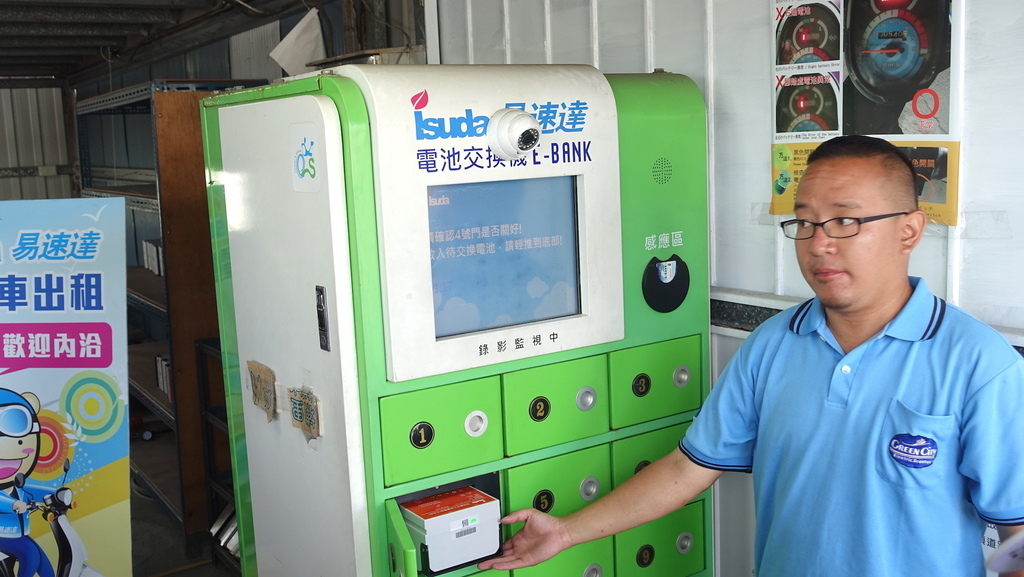 The battery exchange station is very obvious, it's green with a touchscreen, follow the instruction to switch the dead one to the fully charged one, environmental protection and convenient!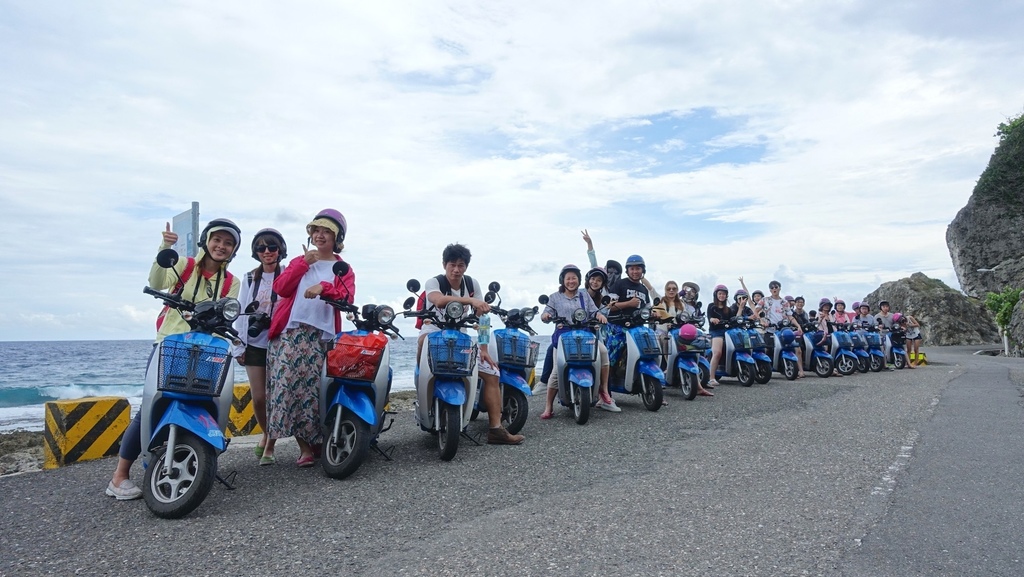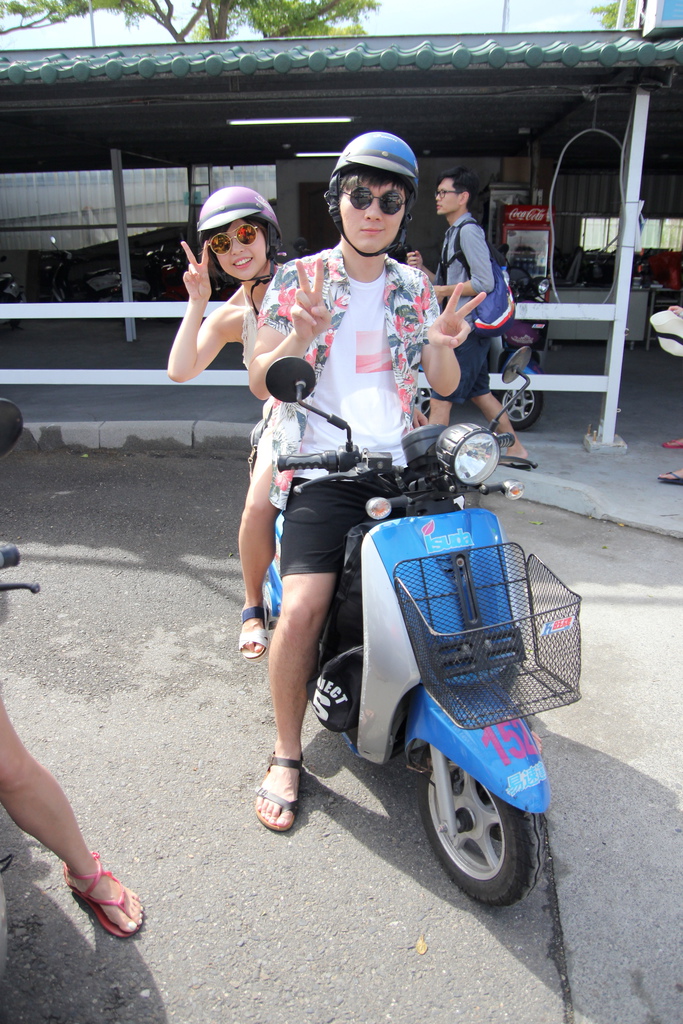 We ride on our scooter in a line side by side like a boss. However, it's like you are riding a 50cc one, and really quiet, you will get used to it. It's really relaxing to ride a scooter on the tropical island.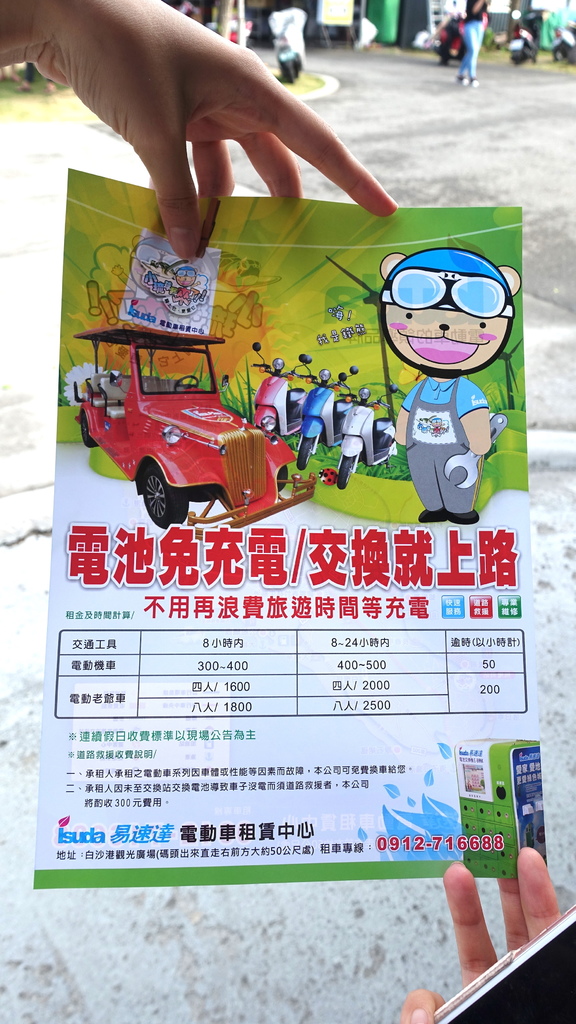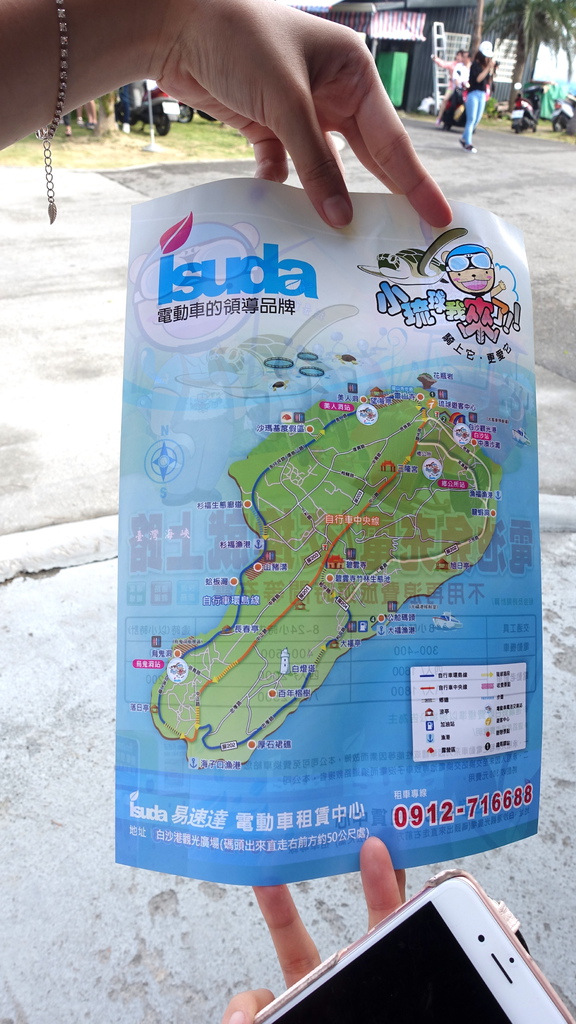 You will have this tourist map and description, if you have any question you can call this hotline. The original price print on here can prove us the package deal that we got was a great deal.
Feng Qian Shui Ocean Club & finding sea turtles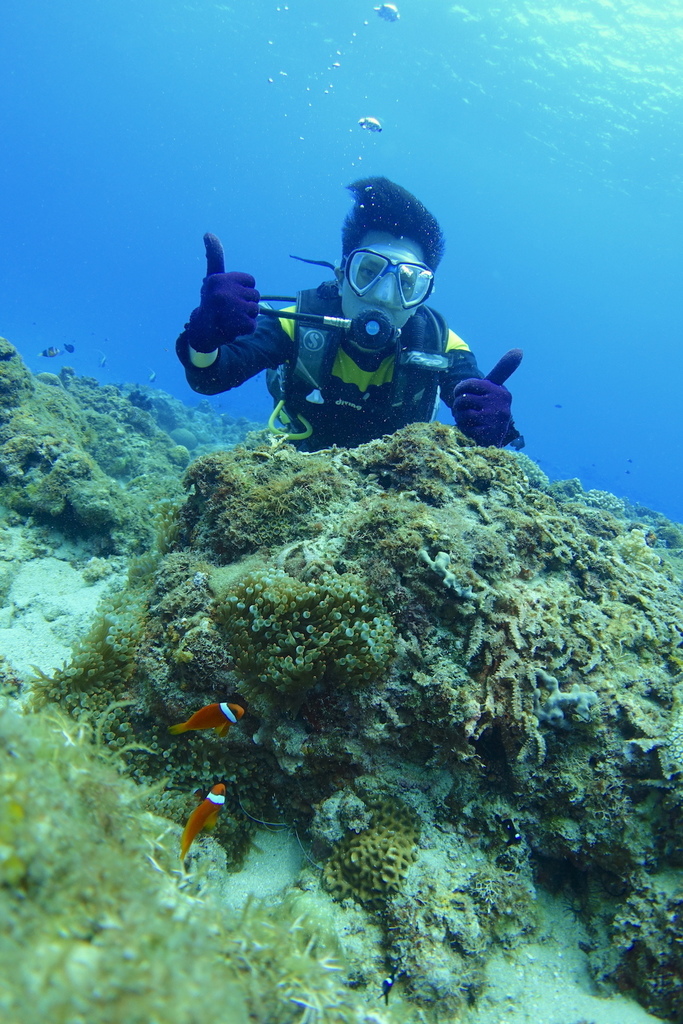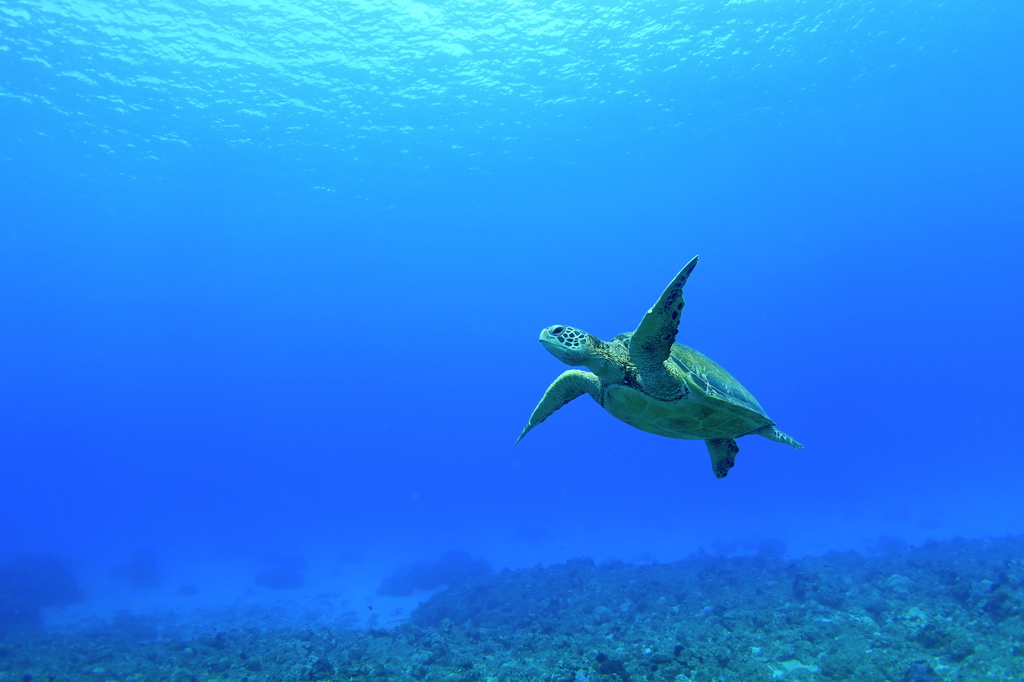 Let me show you the result of my diving. The diving coach helped us to take a group picture. The visibility was really good this time, we can see 4 sea turtles and some clown fish, how lucky!!! Other group members saw the crabs and sea snakes, even lobsters, but I didn't see them. The sea and your condition depends how deep and how far you can dive, if you are too nervous and finish the oxygen too fast or can't adjust the ear pressure well, then the coach won't take you to too far, safety is the most important after all.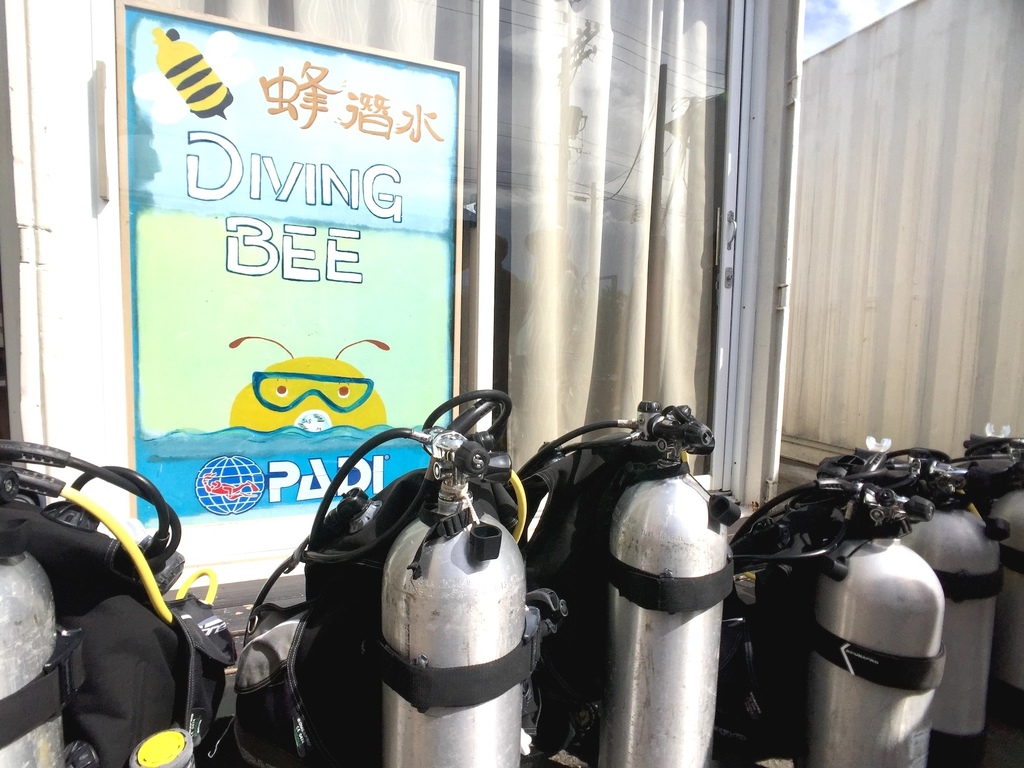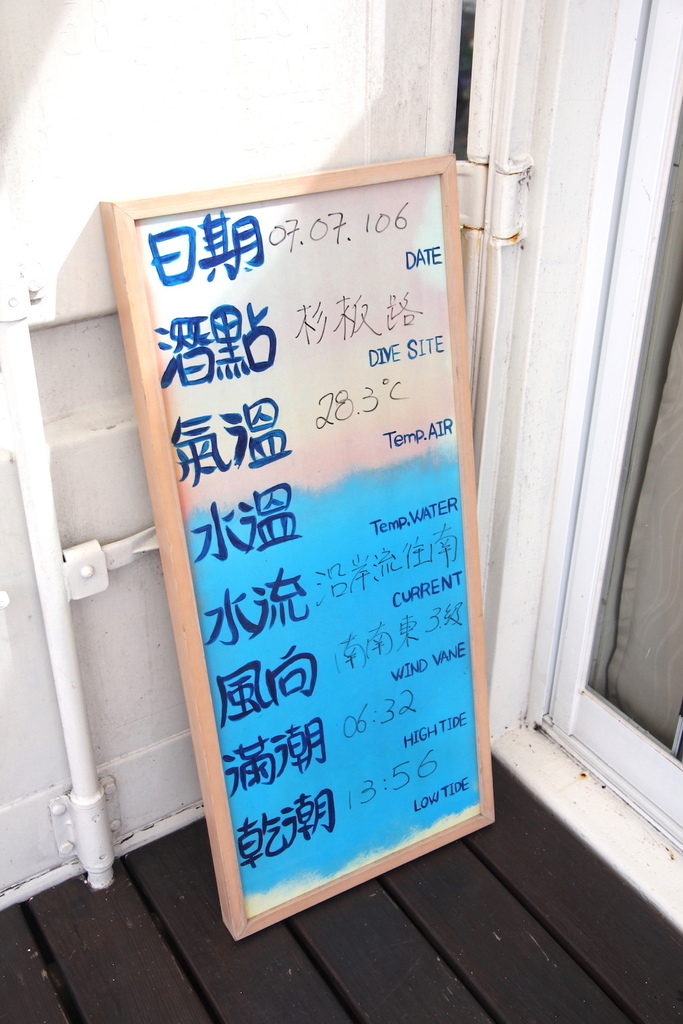 Feng Qian Shui Ocean Club is small but perfectly formed. It's really warming and comfy, like a B&B.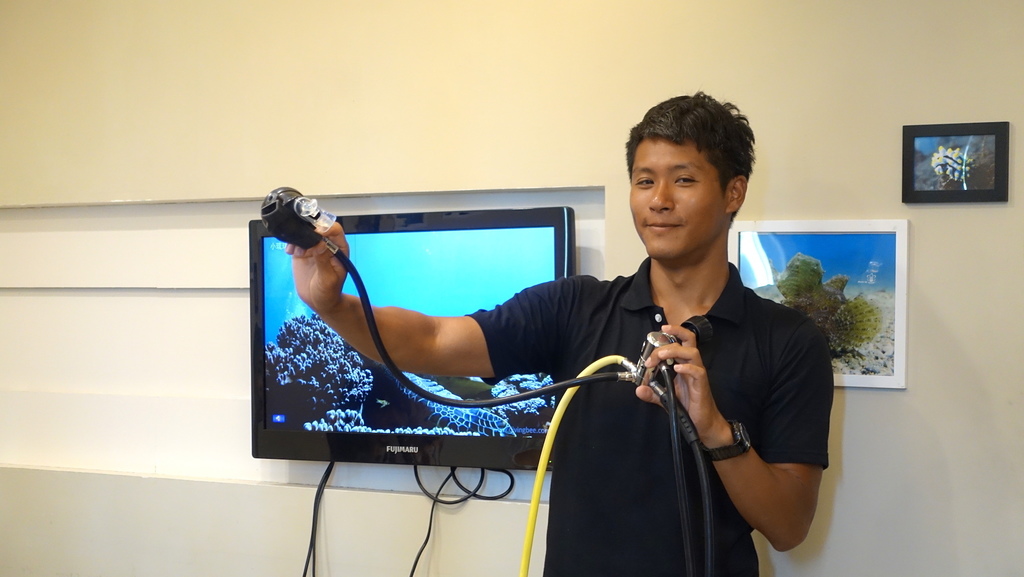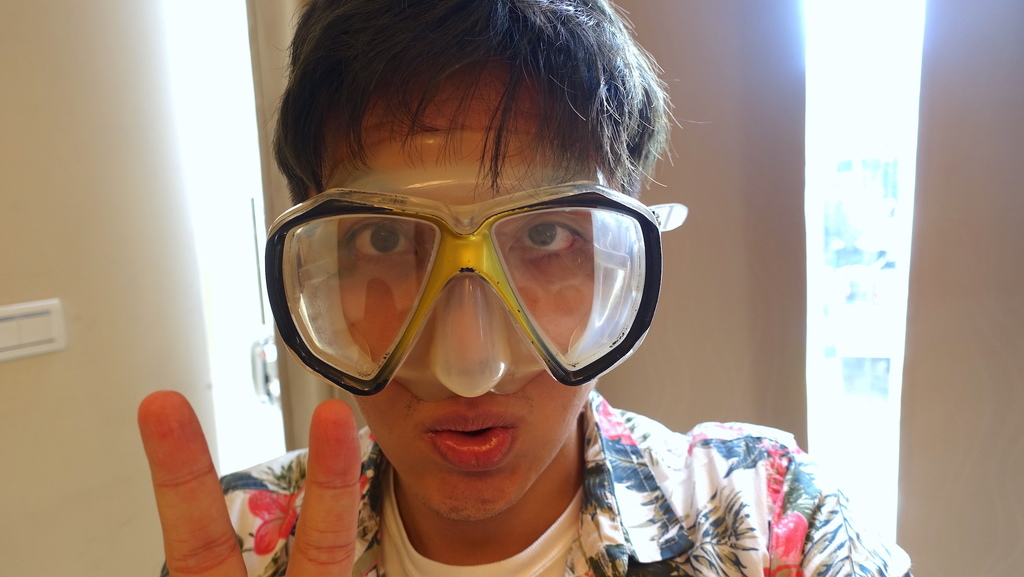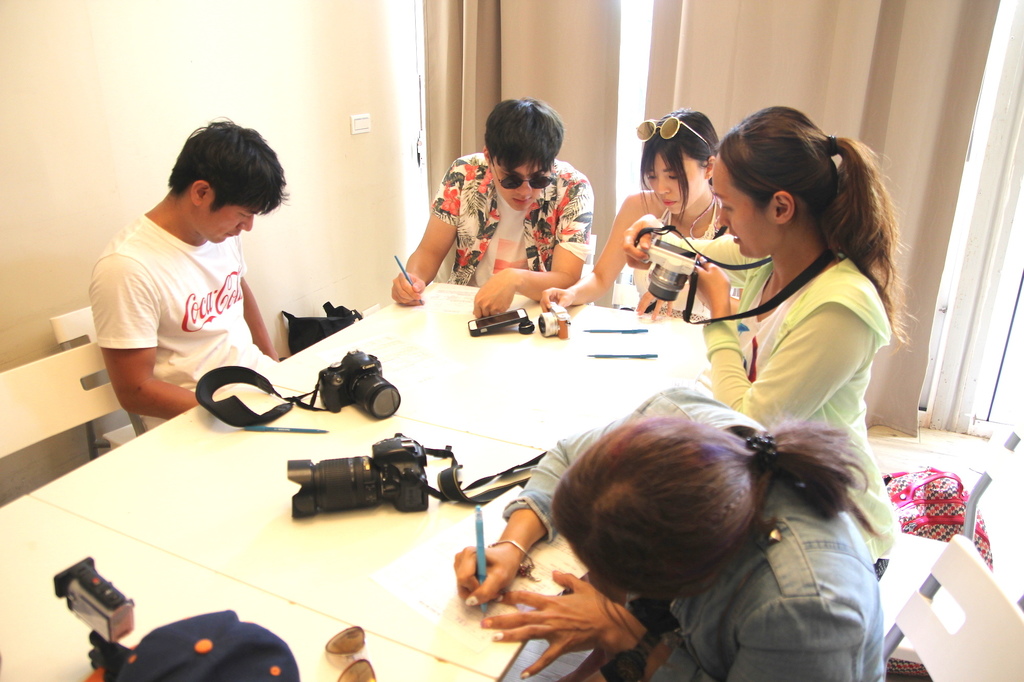 The coach will kindly announce some precautions, he will teach you how to use the mask properly, how to let the water out from the mask and how to breathe in the water. Also, will write down the emergency contacts in case the emergency happens. Finally, you will have some simple gestures to communicate in the water. They treated us like a great guest.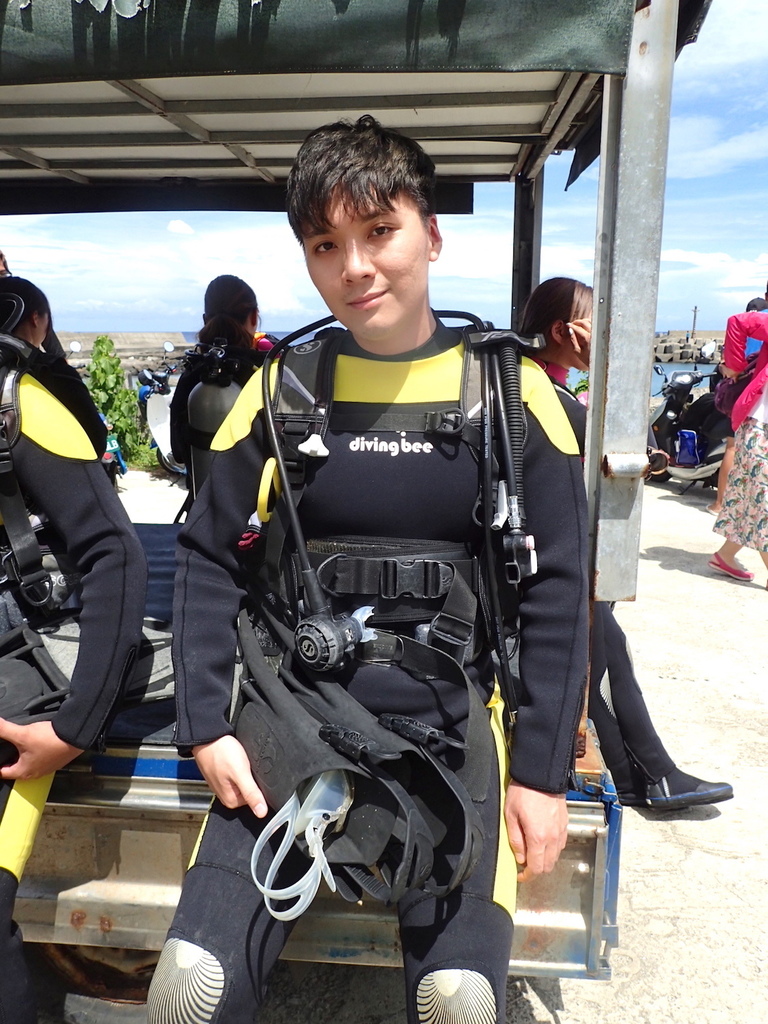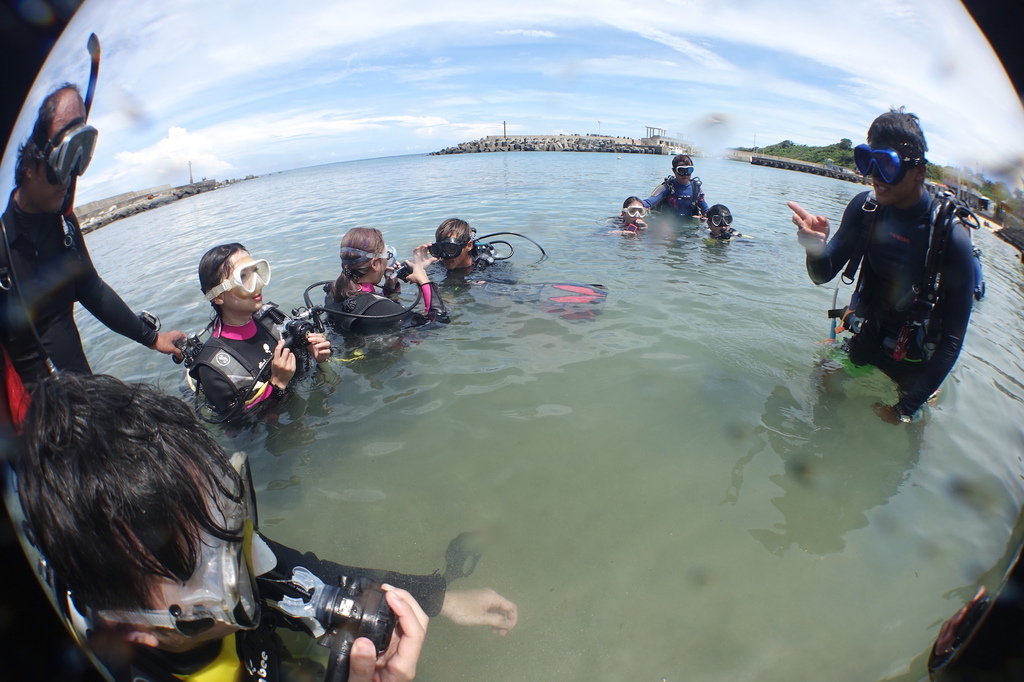 The coach will take you gradually forward. Don't worry if you can't swim, because even I am a good swimmer, swimming was not needed. Only one tip,breathe slowly, like you are jogging. If you can keep this slow breath pace, then you can dive far. And during this time, the coach will pull you forward ( I feel useless not doing anything haha).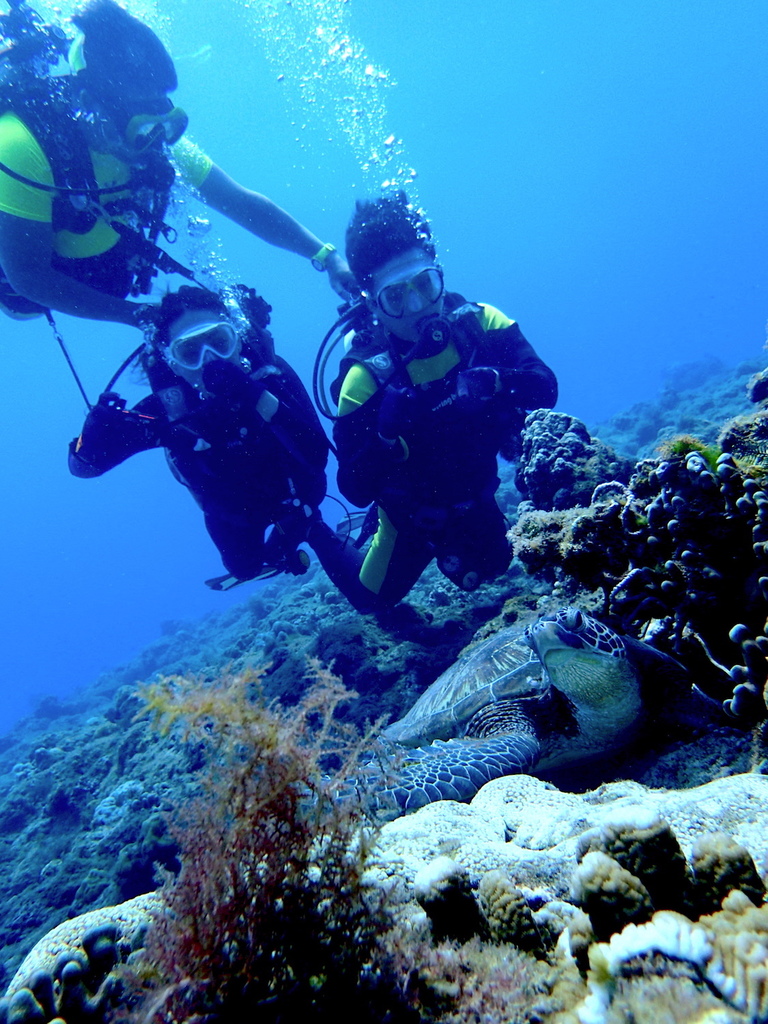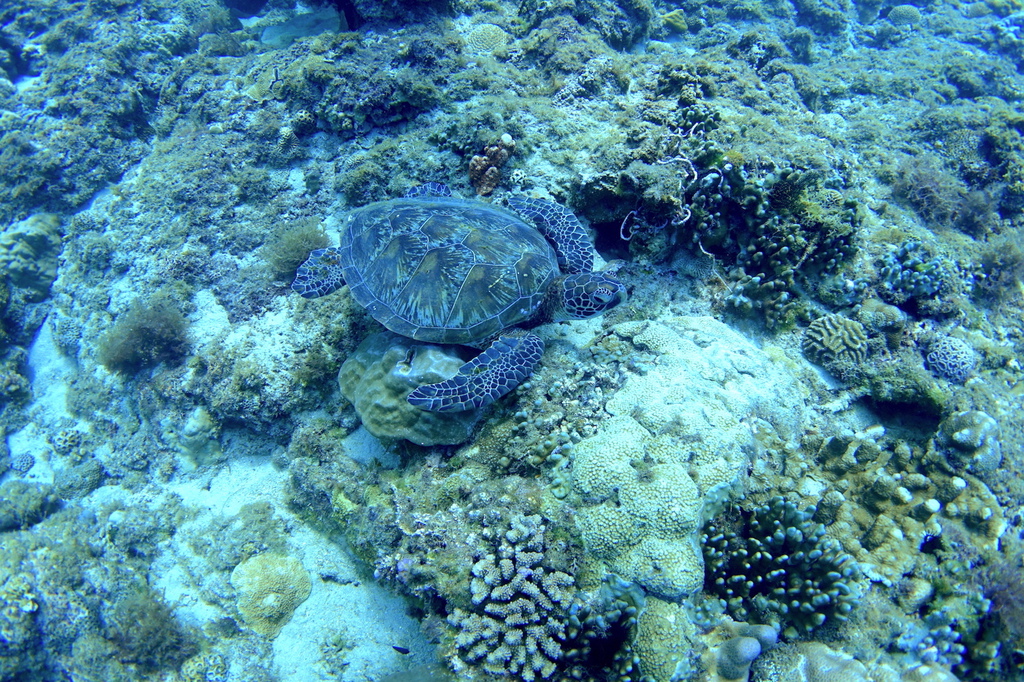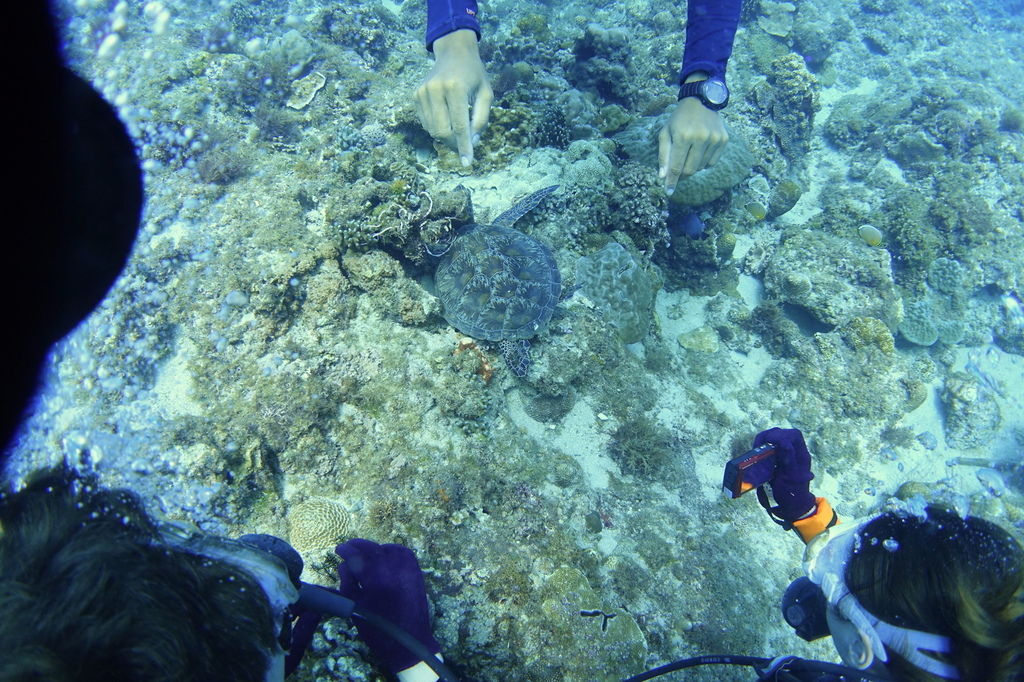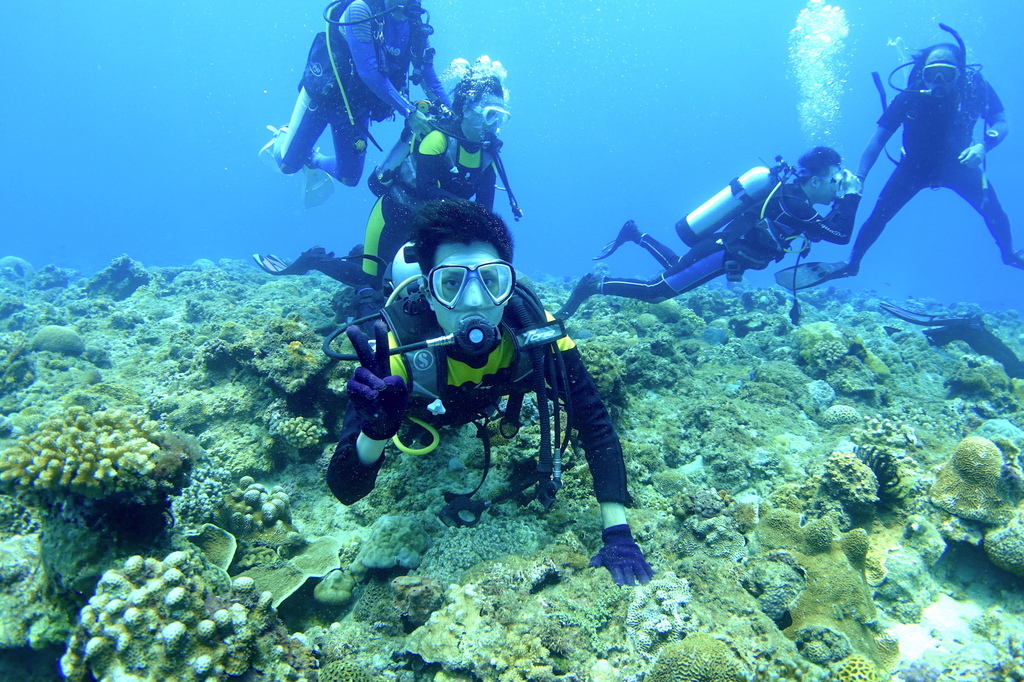 The sea of Little Liuqiu is really beautiful, you should always look around, might find some surprises. The trip has been well worthwhile.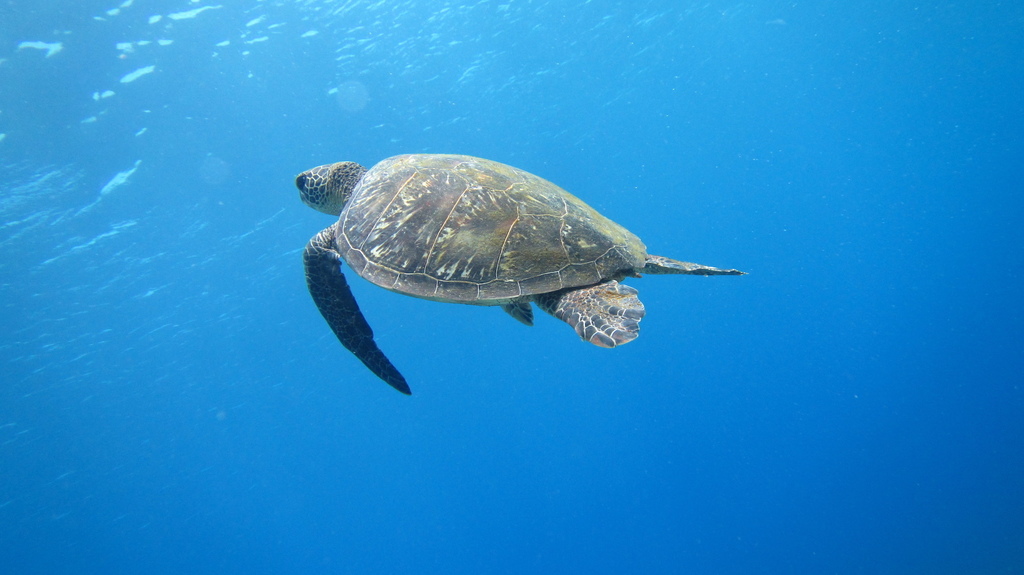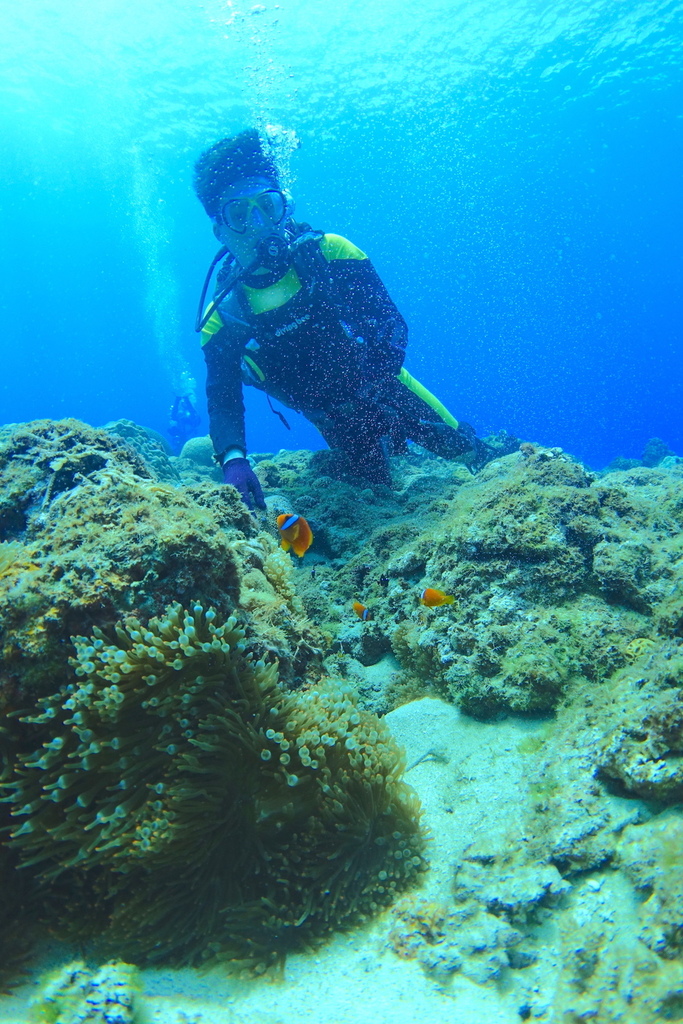 Aw, I really regretted not bringing my camera. After I saw the sea turtle freely swim in the ocean, wish I can be a sea turtle in my next life.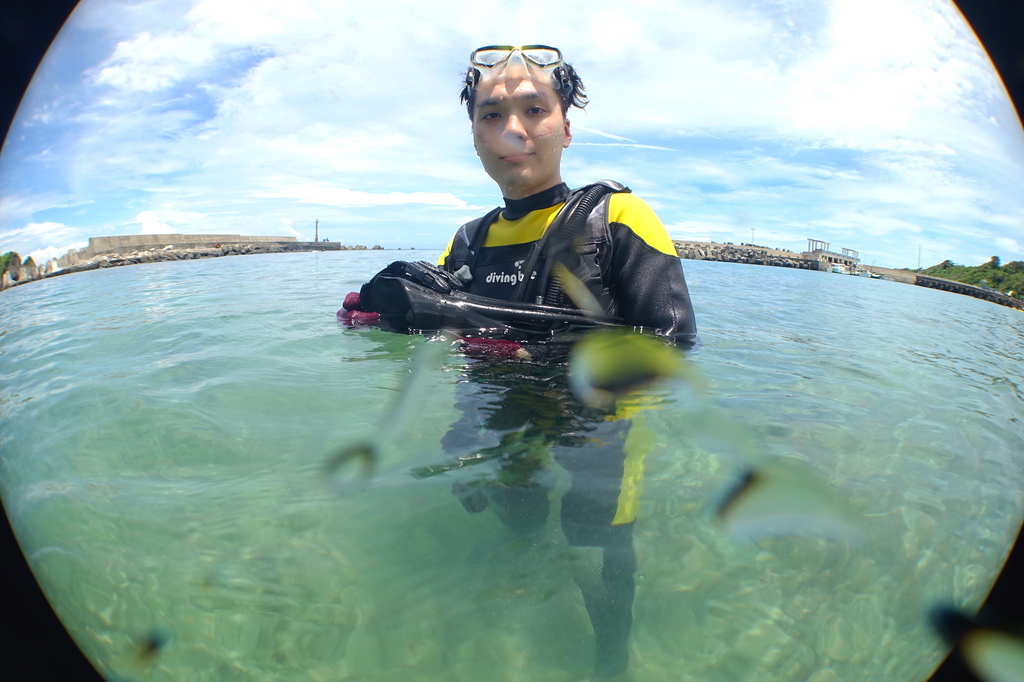 My first diving experience was really successful! Truly recommended to everyone, at least diving in Little Liuqiu one time in your life. It's really gorgeous. Here is the package deal [ Deep Little Liuqiu tour < Shoreline kayak + swim with sea turtles>]
Dapeng Bay E-Travel Tour Package introduction: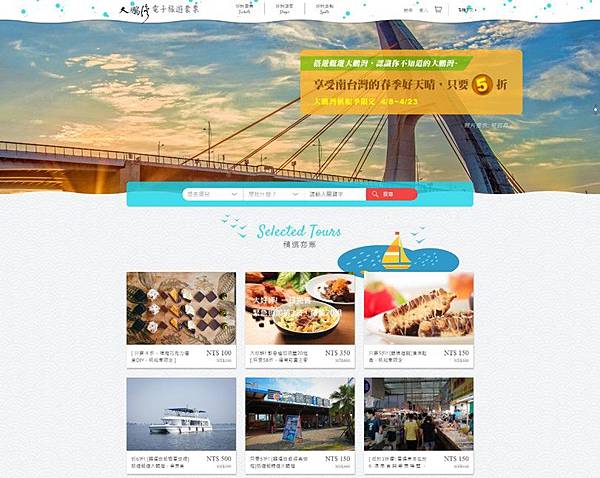 < Super convenient> This tour package integrates the most featured, fun attraction and tasty food in Donggang, Little Liuqiu and Dapeng Bay. They can solve your transportation problem to make the trip even more convenient. You don't need to google all the information or worry about booking the boat tickets or the local traffic problem in the peak season. You can choose the package which fits your need.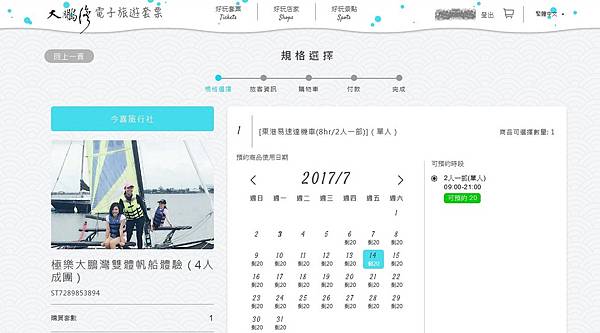 < The best deal> There are so many package tour deals for you to choose from on the Dapeng Bay E-Travel Tour Package Website. Whether you want to do windsurfing, kayaking or eating in all the Donggang local hidden food spots.
The package deals provide coupons for 20 to 40 % off. If you are in a group of 4 or more, they offer 50% off for transportation, dining and entertainment. So you don't have to do price comparison anywhere else, I assure you the best deal is on the Dapeng Bay E-Travel Tour Package Website.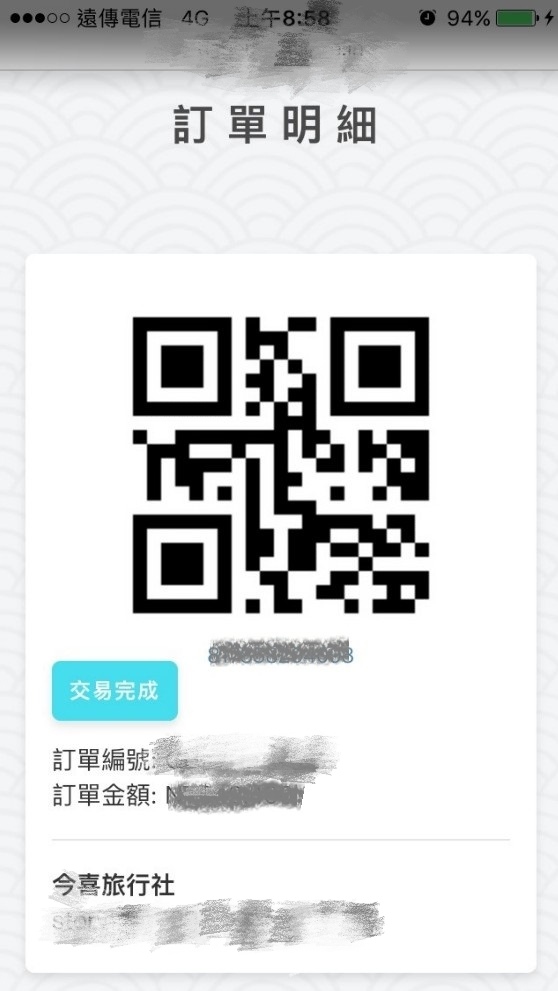 < Super sweet> You only need to show the QR code to the specify stores from the tour package, then you can get the service. You can find all the fun things to do and good food you can eat on Dapeng Bay E-Travel Tour Package Website. You will get the QR code from the system right after you register the membership and the purchase is successful. You can also assign the date to redeem the service when you are ordering it online. Consumers can enjoy the wait free service guarantee and a safe trip.
小琉球卡丁車(Little Liuqiu Go-Kart)
Little Liuqiu Go-Kart There is a package deal for Go-Kart too, please refer to here: https://dapeng.welcometw.com/tickets/info/GENERAL/aj1 Go-Kart is also on Little Liuqiu, U-shaped curve race is really challenging, however people like me who don't even have the driver's license can only go slowly (scared to die). You can choose the single seat or double seat(s), if you race with friends it's lots fun! Recommend you to do this! They have drag racing U-shaped curve race and drift race. Let's enjoy the speed!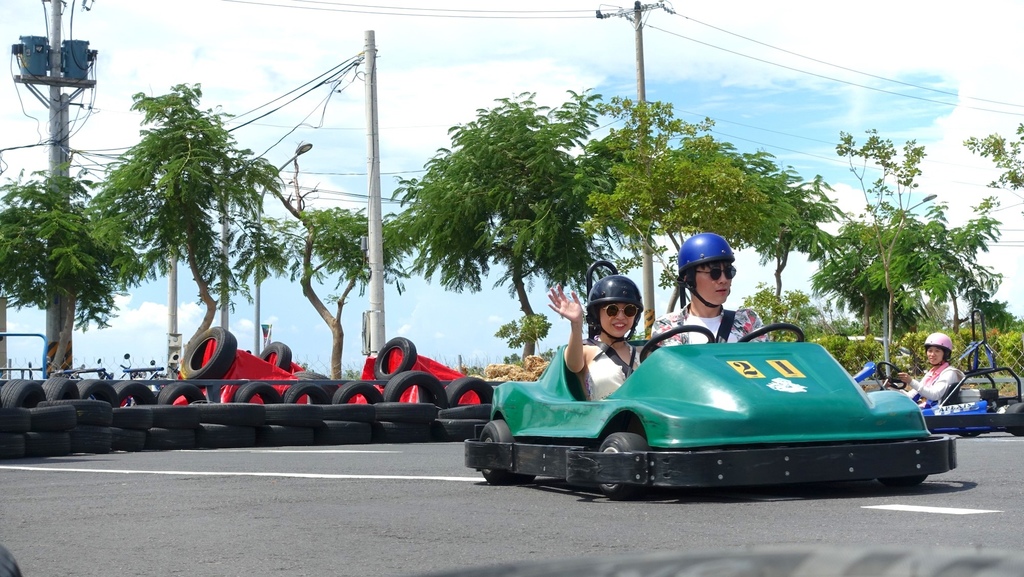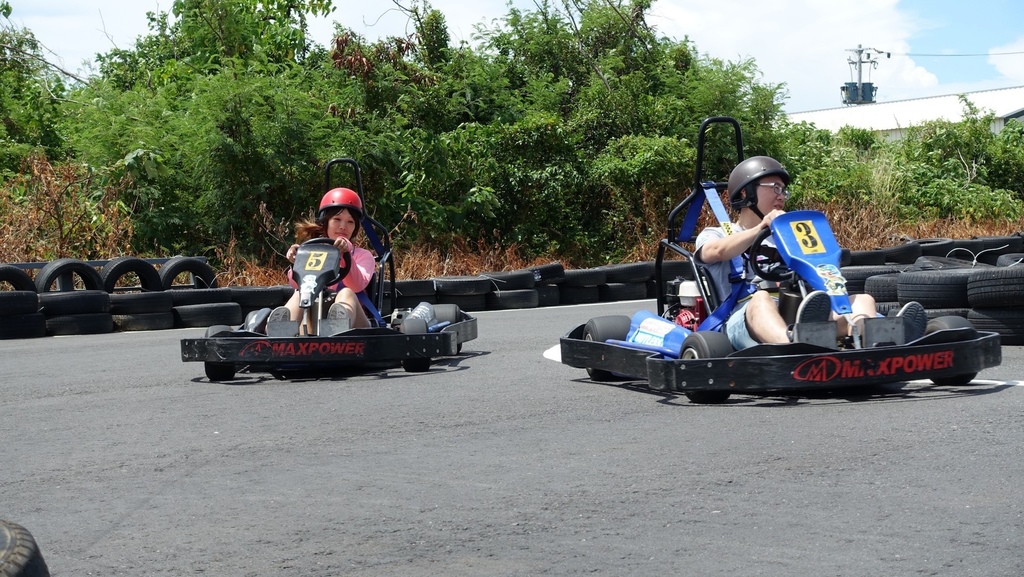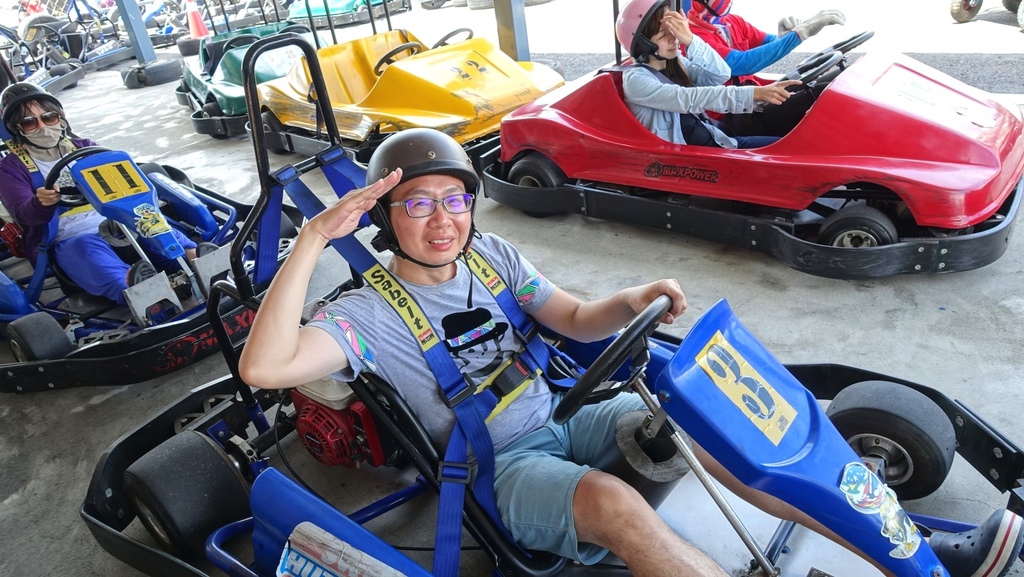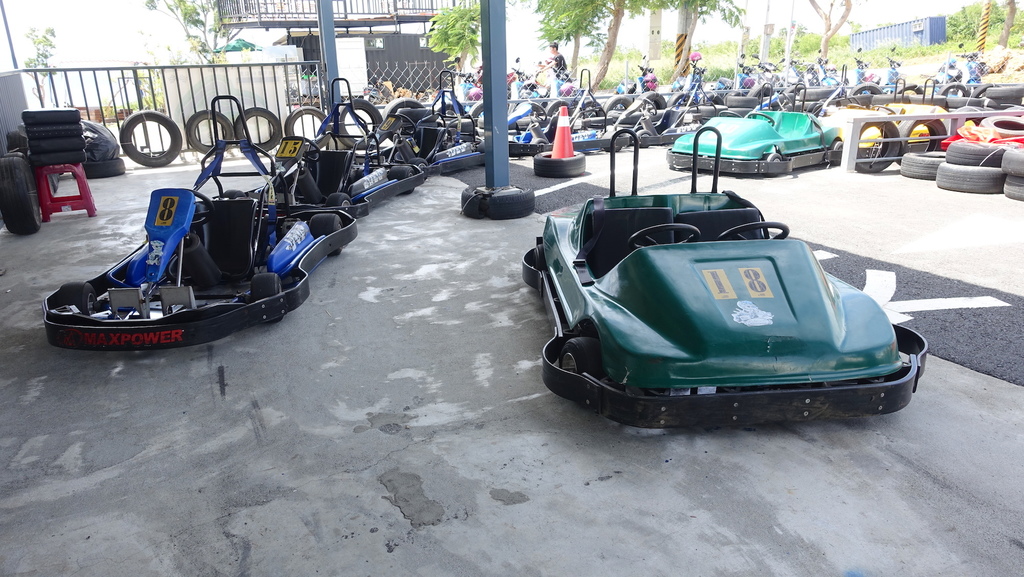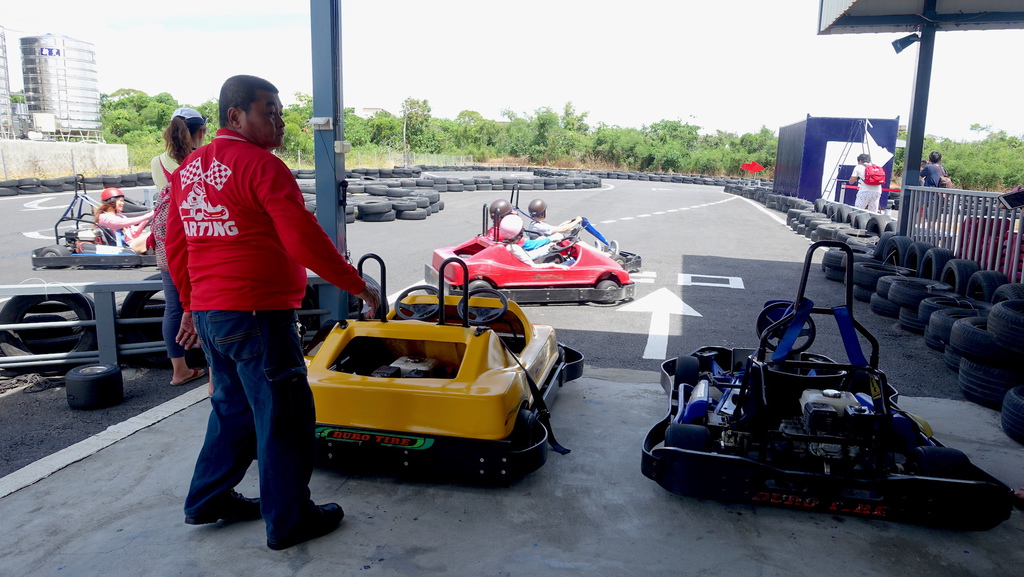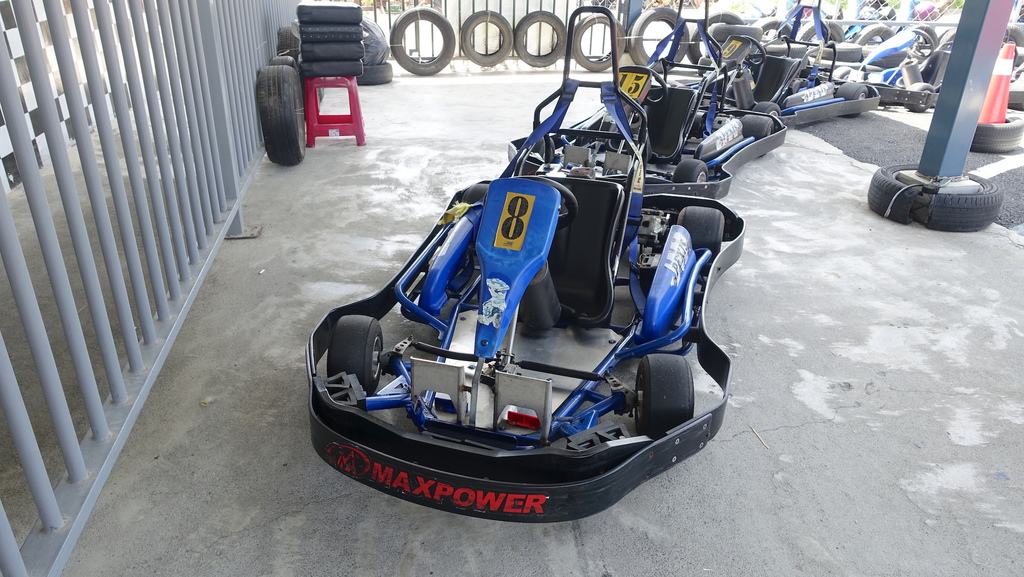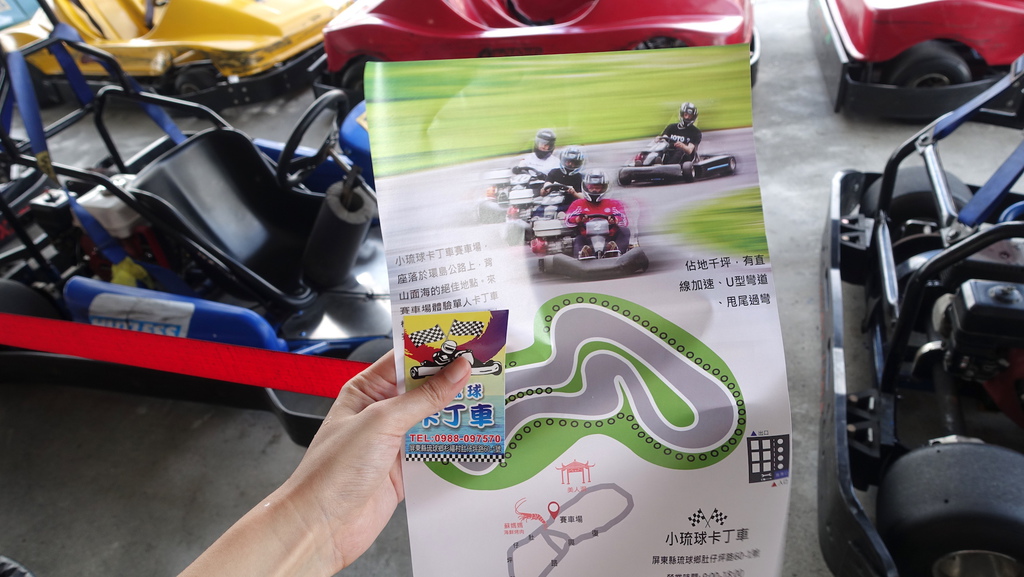 Other scenery on Little Liuqiu: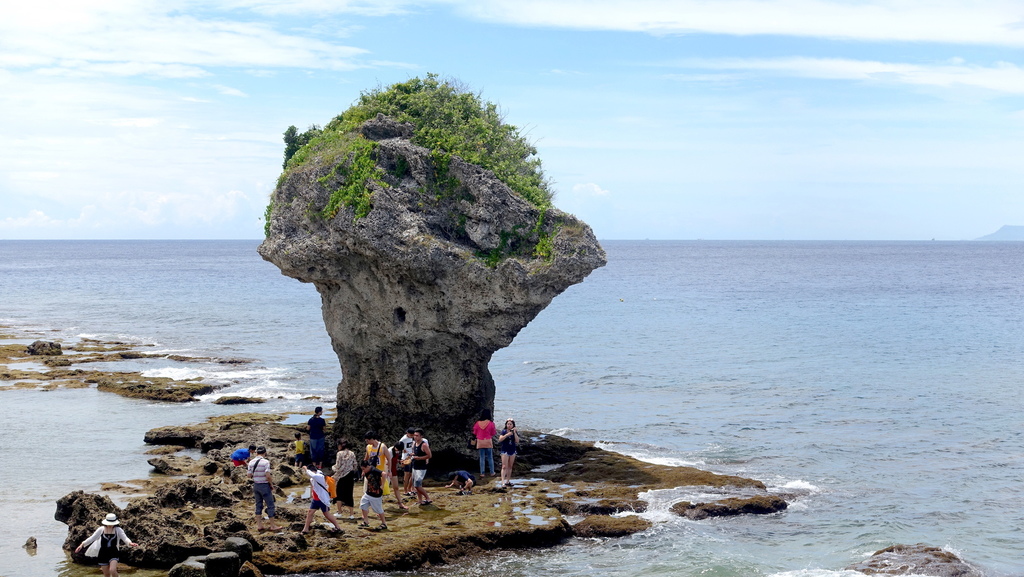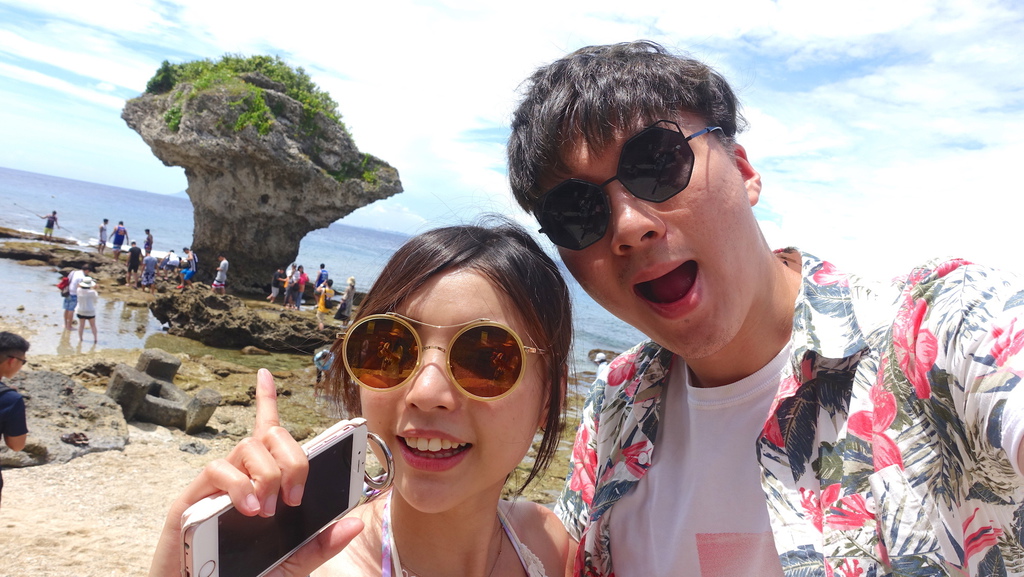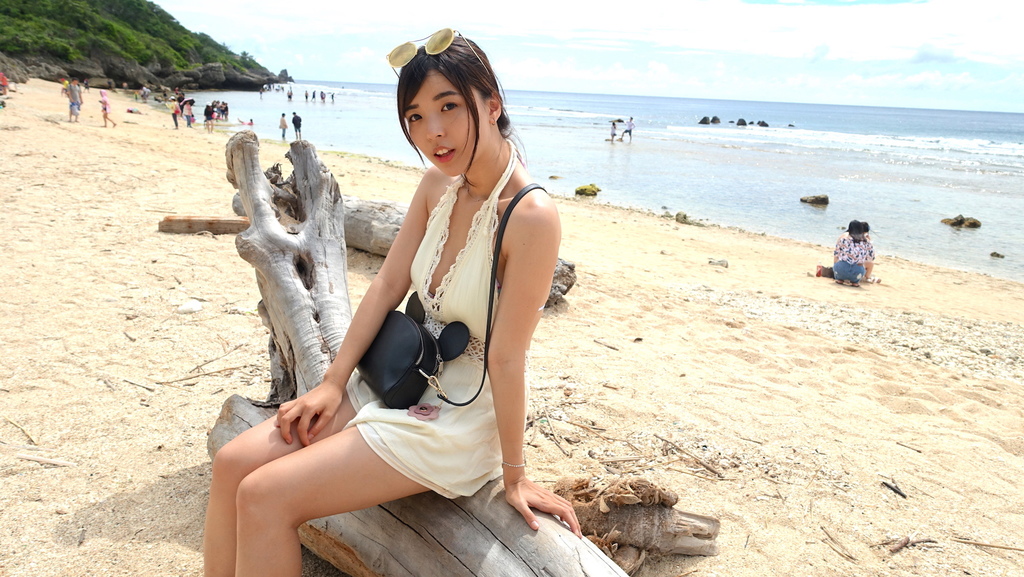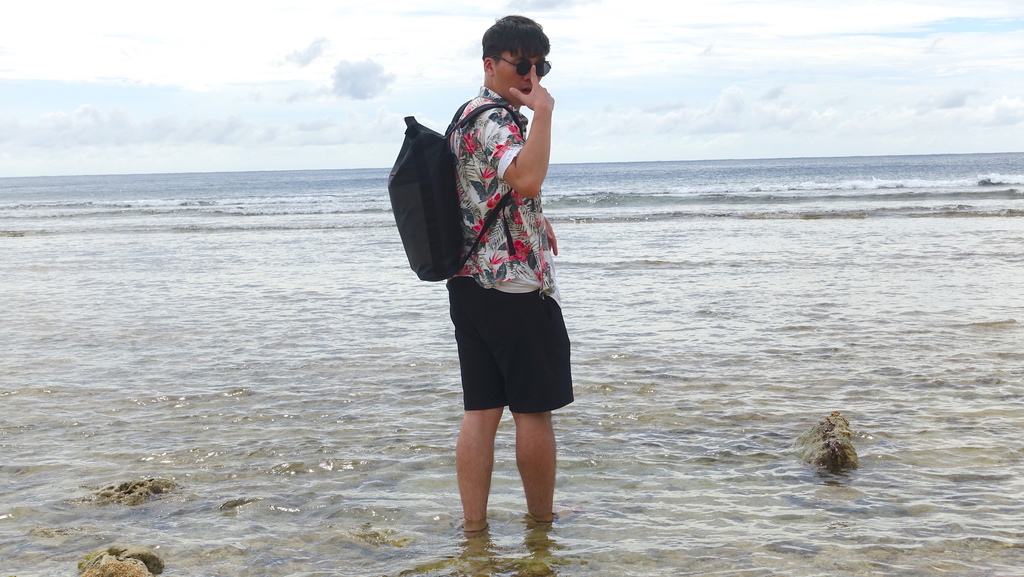 We were riding our electric scooter around the island and came to the Vase Rock. And the beach looks like the romantic Venice beach. The white soft sand beach is really good for picture taking, you can take your girlfriend here to take some pictures of her.
Good food on Little Liuqiu: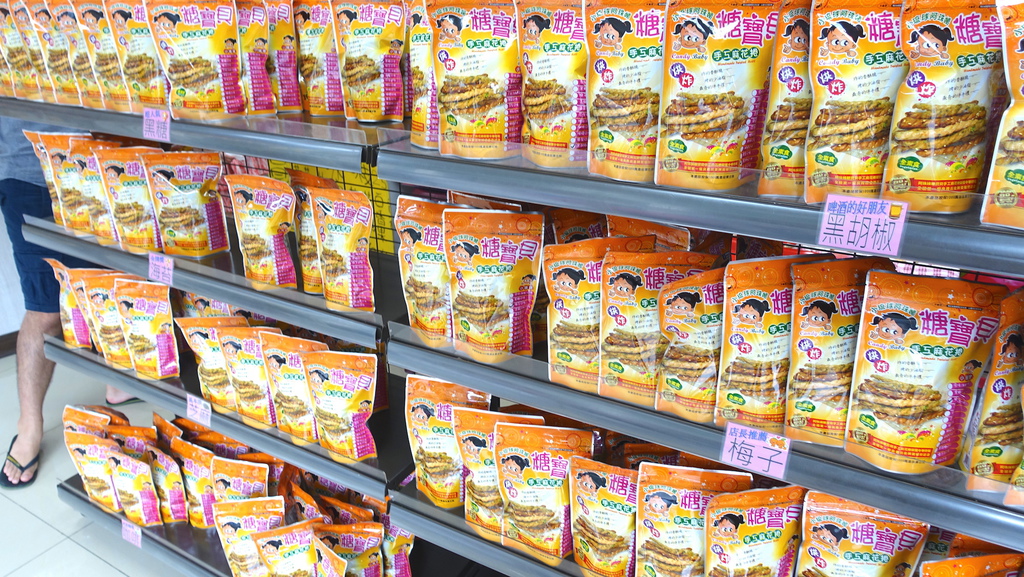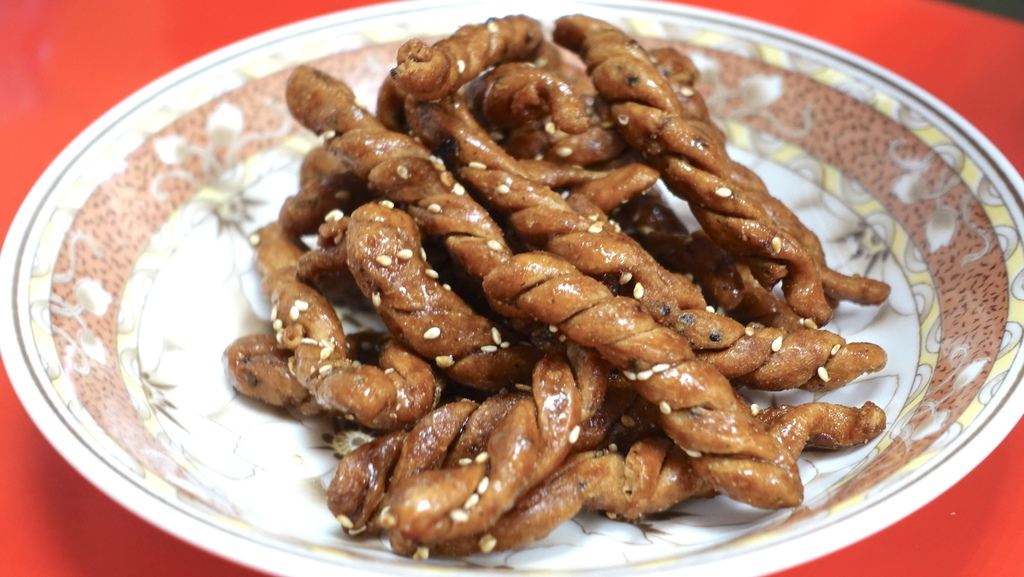 Sugar Baby Handmade Fried Dough Twists, I personally recommended the plum flavor.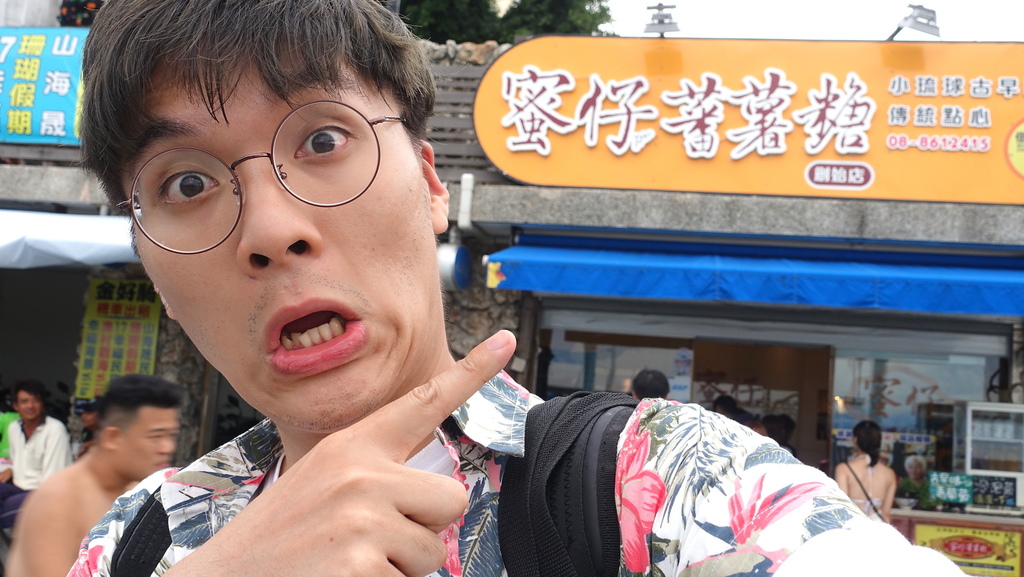 I also like the Sweet potato cookies near the harbor, really tasty. More package deal please refer to: Dapeng Bay E-Travel Tour Package.
※ More information about best selected tours, please go to Dapeng Bay E-Travel Tour Package Website.https://dapeng.welcometw.com/
※ More information about fun activities and delicious food, please go to Dapeng Bay E-Travel Tour Package fan page, you might get a prize from the fan page.
Last But Not least
If you don't think the article is enough for you, check out the video. Finally, I want to share this video that I edited from this trip, there are many scenes that I couldn't describe or capture, I shared a lots food and Go-Kart in this video, hope you like it!
謝謝你的閱讀,我是傑米鹿,若是喜歡這篇文章歡迎到我粉絲團看看按讚喔!
如果你覺得這篇介紹還不賴,或許你能按一下下面的讚,就可以追蹤我的粉絲團了!